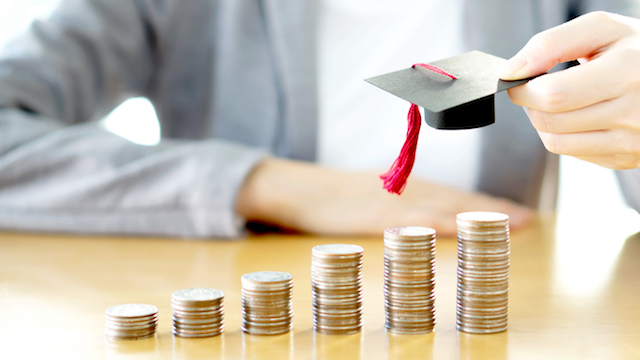 FRANKFORT, Ky. (April 30, 2018)—The Council on Postsecondary Education on Friday approved two-year tuition and mandatory fee ceilings that limit the amount public colleges and universities can charge in-state undergraduate students.
For the comprehensive and research universities, the Council capped tuition at 6 percent over two years, with a 4 percent maximum increase allowed in any one year.
The Council limited tuition increases to $12 per credit hour over two years for the Kentucky Community and Technical College System, with an $8 per credit hour maximum allowed in any one year.
The new tuition dollars will only partially offset a net reduction of $25.6 million in state funding in 2018-19; more than $40 million in anticipated increases in employer-paid KERS pension contributions in the second year of the biennium; and a $31.8 million increase in campus fixed costs for the coming year.
"Our goal is to maintain access and affordability for students and their families, while providing flexibility to campus leaders to respond to budgetary challenges. We believe these tuition ceilings strike the right balance," said Council President Bob King.
After factoring in tuition freezes at Eastern Kentucky University and Morehead State University next year, the adopted tuition ceilings will result in the lowest system average rate of increase in more than a decade.
While the ceilings represent the "sticker price" for tuition, only a small percentage of students pay the full cost because of federal, state and campus financial aid, and scholarships.
In other tuition action, the Council approved allowing campuses to request an exemption from the ceilings in the 2019-20 academic year if there are changes in financial circumstances that significantly impact campus budgets.
The Council will allow the public universities to charge market competitive, resident and nonresident tuition and mandatory fee rates for graduate and online courses.
Campuses will submit their proposed 2018-19 tuition and fees for Council review at the June 22 meeting. Council staff will recommend approval of resident undergraduate rates that comply with approved ceilings and market competitive rates for graduate and online courses.
The Council also voted to conduct a tuition study, with details to follow.
In other business, the Council discussed a proposal to amend the minimum guidelines for admission to state-supported colleges and universities. For public four-year universities, the proposal would require a minimum high school GPA of 2.5 on a 4.0 scale for traditional high school graduates. However, students with a 2.0 to 2.49 could enroll after signing a learning contract with the institution. The contract would specify the advising, mentoring, tutoring and support services expectations for both the student and the institution, as well as student learning goals and expectations, student participation requirements in a financial literacy program, the process by which student progress will be monitored, and the specified length of the learning contract.
The amendment would also mandate the implementation of the corequisite model for students needing remediation in core content areas. A corequisite course is a credit-bearing course that includes enhanced academic supports, such as additional hours of instruction, tutoring, mentoring or advising. Moving toward the corequisite model of remediation will assist students in progressing to a degree more quickly outside the traditional developmental model, which is often more costly and ineffective in progressing students toward degree completion.
In other action, the Council:
Adopted a new administrative regulation, 13 KAR 3:060, which sets the criteria and conditions for the issuance of Kentucky high school equivalency diplomas upon successful completion of three credit hours from eligible courses at KCTCS in each of the four core academic content areas. The academic content areas and corresponding eligible courses align with the content areas and related competencies outlined in the College and Career Readiness Standards for Adult Education and assessed in the GED exam. This program will allow adults without a high school diploma to begin earning college credit while simultaneously working toward obtaining a high school diploma outside the traditional single test environment.
Approved four new academic programs at the University of Louisville, including a Bachelor of Science in neuroscience, Master of Science in business analytics, Master of Science in health data analytics and a master's in health administration.
Approved a resolution to explore the feasibility of a common application to public postsecondary campuses with a report of the findings due at the September 2018 meeting.
Approved a resolution to establish the College to Career Workgroup to provide the Council with advice and recommendations ensuring students graduate ready to navigate the path between college and career. Findings and recommendations will be presented to the Council next spring.
Appointed Council members to the Executive Committee: Sherrill Zimmerman, as chair, Ben Brandstetter, Donna Moore, Kristi Nelson and Lucas Mentzer.
Appointed members to the CPE President Search Committee, including Ron Beal as chair, Ben Brandstetter, Robert Staat, Kim Halbauer, Donna Moore, Shawn Reynolds, EKU President Michael Benson, and Zimmerman as ex-officio.
Administered the oath of office to new CPE member Lori Harper of Cadiz by Andre L. Bergeron, Division 9 of the Jefferson District Court.
The next meeting of the Council will be held June 21-22 at Midway University and CPE offices.