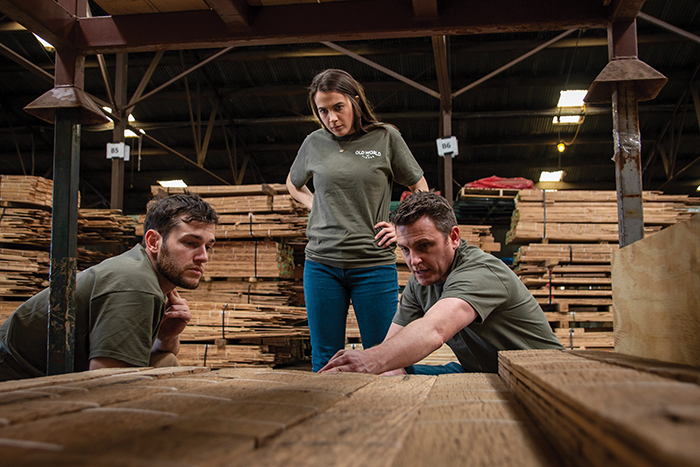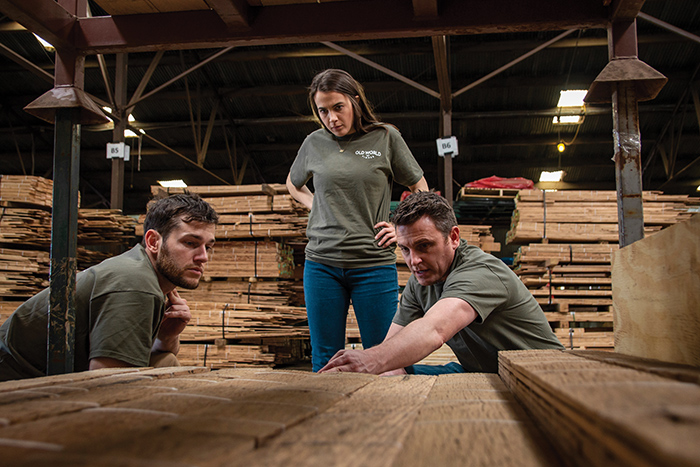 Armed with a master's degree in international business management from University of Kentucky's Patterson School of Diplomacy and International Commerce, Nathan Brown assumed he would be on the corporate track. It turned out, though, that his true nature was more suited to entrepreneurship.
In 2002 Brown co-founded Patriot Tax International with an immigration attorney, a company they sold to Jackson Hewitt in 2009. Brown then got his real estate license, and one project in particular involved taking down a large barn in Fayette County. At the urging of a friend, he took the 100-year-old timbers and put them in his own house as exposed beams. He used reclaimed wood in other real estate projects and collected it until he had a warehouse full of wood. By 2011 he was advertising the lumber on eBay and Craigslist and called his venture Reclaimed American Hardwood.
"I realized there was a robust need domestically and internationally for reclaimed wood," Brown said. In January 2013 he rebranded as Old World Timber and the company has evolved into something larger than he ever imagined.
---
Sign up for The Lane Report business newsletter. Receive breaking Kentucky business news and updates daily. Click here to sign up
---
The business sells wood wholesale and retail. Finished products include flooring, wallboards and barn doors, while custom projects range from flower pots and cutting boards to nightstands and kitchen tables, all made out of reclaimed wood, most of which is at least a century old. Brown often works with residential owners who want to preserve the integrity of flooring or beams in their historical homes.
"We are in the fashion business," Brown said. "Our material happens to be wood."
Old World Timber projects can be seen in Lexington in the food hall at the Summit at Fritz Farm and at the Frazier History Museum in Louisville. Clients who are developers and designers are as far away as San Francisco, Chicago and New York, and until late last year around 90 percent of the company's business was outside of Kentucky. A new 5,000-s.f. showroom that opened this spring on Versailles Road in Lexington will be an opportunity to engage more with local customers. The company's offices and manufacturing plant are located in two old metal tobacco warehouses.
Much of the timber comes from a 150-mile radius of Lexington. There are thousands of empty barns in Kentucky that once stored and dried tobacco, as well as cotton mills in the Southeast and industrial mills in the Northeast. Many of these structures were built in the 1800s with massive timbers instead of steel.
"Those timbers are the ones we end up salvaging," Brown said.
Within the past couple of years, the company has started importing reclaimed timber from Africa and Europe. Brown's brother, Stevie, lives in Northern Africa and is responsible for global sourcing of timber. Their sister Sarah-Marie answers the toll-free line from her home in Ohio, and younger sister Liz Brown is senior sales executive in Lexington. Honorary sibling Garrett Ebel is also a senior sales exec.
The vision and mission of Old World Timber is Reclaim – Redeem – Repurpose.
"We're doing that with the wood and our own lives," Brown said.
Many of his company's employees have backgrounds of addiction or incarceration. Additionally, Old World has a small manufacturing operation inside a correctional complex in Eastern Kentucky.
"We are privileged to hire quite a few of them when they've served out their time or are out on parole and offer them employment before they leave the prison," he said.