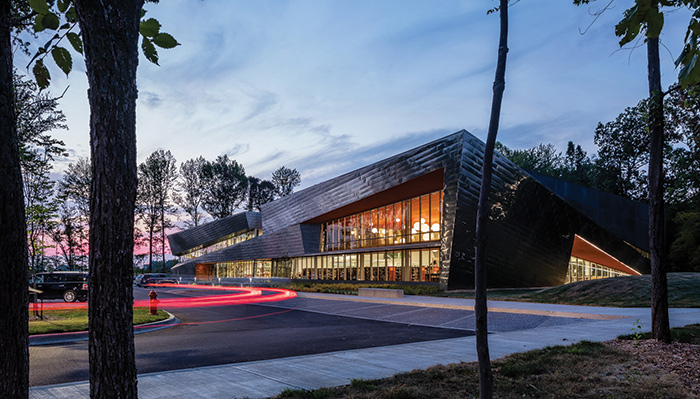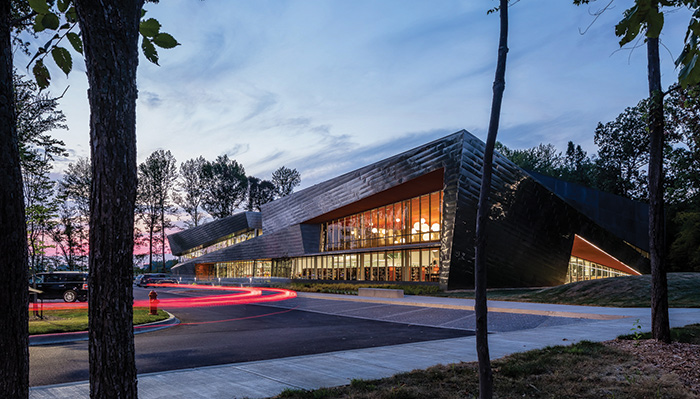 By Robert Hadley
Jeff O'Brien's appointment in late 2017 as Develop Louisville's new director capped a year that saw unprecedented growth in both the commercial and residential real estate markets in Greater Louisville.

O'Brien is involved in Metro Government's new comprehensive plan recommended to council for approval in spring 2018 to replace Cornerstone 2020, which the Louisville and Jefferson County Planning Commission adopted back in 2000. Cornerstone factored in population and demographic forecasts and "produced a plan for a more livable, attractive, mobile, efficient and environmentally sensitive community."
The update takes into account visionary products such as Move Louisville, Vision Louisville, Healthy Louisville and others and incorporates values like connectivity, healthy authenticity, sustainability and equity.
"The biggest changes include a new, dedicated housing plan element, and public health is considered as part of livability," O'Brien said. "The goals, objectives and policies were developed with broad community input from over 6,000 residents and included more than 160 meetings and events."
During the last two decades when Cornerstone 2020 was in effect, much has changed in the Louisville landscape, including a number of hotels like the influential 21c Museum Hotel, skyline-changing Omni Hotel, AC Hotel and many others. Hilton Hotels announced expansion plans to the city with its "midscale" brand Tru, and the riverfront's venerable 1,000-room Galt House Hotel announced plans for a major remodel.
On the residential side, Louisville is enjoying a continued seller's market as a result of historically low inventory, according to figures from the Greater Louisville Association of Realtors.
"The local market is still strong despite the fact that the current inventory of homes for sale is (down) roughly
30 percent compared to 10 years ago," GLAR President Dave Parks said in a news release. "There is very strong competition for starter and move-up homes, and more normal levels of inventory for higher-end homes."
Indeed, the Jefferson County residential real estate market is showing a strong upward trend. Comparing the number of houses sold in February 2017 to February 2018, that figure is up 3.8 percent, according to GLAR, with the average sales price up more than $7,000, from $193,040 to $200,714.
Although the number of homes sold in Oldham County in February is down 5.56 percent compared to last February, Bullitt County is showing strength and similarly tight inventory conditions. The February year-over-year number of homes sold jumped more than 33 percent from 2017 to 2018, and the average home price is up 21 percent, to $190,959, during the same period.
Residents of the region have a solid stock of housing opportunities available, including downtown urban living, upscale homes within minutes from downtown, more affordable suburban living across the river in Southern Indiana and spacious properties still within Jefferson County.
A look at Louisville's great momentum
Below are some key projects identified by Develop Louisville Director Jeff O'Brien.
Omni Hotel & Resort and expansion of the Kentucky International Convention Center will generate more downtown activity. The Omni opened in March and the Convention Center will open in August.
Whiskey Row is another uniquely Louisville downtown project on Main Street. Whiskey Row involves preserving a row of beautiful old buildings with cast-iron facades to house everything from restaurants to apartments and offices and distillery experiences.
In West Louisville, O'Brien called the intersection of 18th and Broadway a "great commercial node for our community. The YMCA and Passport Health Plan both broke ground earlier this year and, in conjunction with the Dixie Highway improvement project, represent large reinvestment in West Louisville."
Riverport Landings is an intergenerational, comprehensive living community featuring three different types of affordable housing developments merged with community services, retail and a park. Housing opportunities will be available for seniors, families and for young adults coming out of foster care (through a Family Scholar House).
Already underway is Colonial Gardens, a site in south Louisville that has rich history. Elvis performed there, it was Louisville's first zoo, and it will be reborn soon into new restaurants that will share a beer garden.
The Northeast Regional Library broke ground last fall and is projected to be complete in early 2019. It is the last of three regional libraries included in the Louisville Free Public Library's Master Facilities Plan. It also fulfills a commitment to provide a library within five miles of 90 percent of Jefferson County residents.
HOLLENBACH-OAKLEY
13307 Magisterial Drive
Louisville, KY 40223
(502) 253-1200
A 30-year veteran in commercial real estate, John Hollenbach joined with Greg Oakley in 1997 to form Hollenbach-Oakley, a full service commercial real estate development and construction management  firm with a focus on clients and community.
Hollenbach graduated from the University of Kentucky, is a member of numerous associations and active with several community organizations.