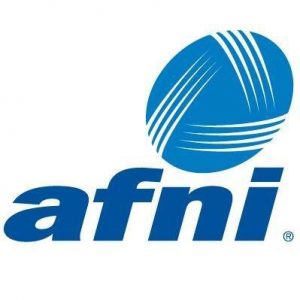 FRANKFORT, Ky. (July 3, 2018) – Customer engagement company Afni Inc. plans to create 86 full-time jobs as it invests nearly $316,000 in its Bowling Green call center to support new retail client, Gov. Matt Bevin announced today.
"We are grateful to Afni for its commitment to Bowling Green and Kentucky for nearly two decades now," Gov. Bevin said. "This latest investment will provide dozens of job opportunities for residents of Warren County and the surrounding region. Kentucky has long been known for its Southern hospitality, and this expansion by Afni will allow us to further showcase our citizens' gracious spirit and unparalleled work ethic to the world."
In the project, the Scottsville Road facility's second expansion since opening in 2000, Afni will modify the building and install new equipment. The 86 customer service representatives will support a new premier-brand retail client. Afni leaders expect to fill the positions by the end of the year, and will host a hiring open house on July 9 from noon to 7 p.m. and July 10 from 10 a.m. to 7 p.m. CDT in the Greenwood Mall at 2625 Scottsville Road.
"We're thrilled to partner with one of the nation's largest food and retail companies to offer new, exciting jobs in the Bowling Green community," said Cindy Blackburn, Afni vice president of global human resources. "We've kicked off the year with significant growth and have no plans of slowing down. Continuing to grow our presence and hiring top talent in the Bowling Green community is important to us."
Afni, headquartered in Bloomington, Il., was founded as a receivables management company in 1936. Over the past 20 years, the company added services including multi-channel customer contact on behalf of some of the world's most recognizable telecommunications, satellite/cable, healthcare, insurance and retail brands. Afni employs 6,000 people across six US locations, two facilities in the Philippines and a team of US home-based agents.
Sen. Mike Wilson, of Bowling Green, wished the company well going forward.
"Wonderful news coming from Afni Inc.," Sen. Wilson said. "For many years, this organization has had quite the reputation and this expansion further proves it. We look forward to Afni's continued success as our community's economy continues to thrive."
Rep. Jim DeCesare, of Bowling Green, noted the company's history in the community.
"Afni has been an important part of the Bowling Green area for nearly two decades," Rep. DeCesare said. "I'm happy that the company continues to invest in our rich community and will hire more residents as our region continues to grow."
Bowling Green Mayor Bruce Wilkerson said one of the greatest benefits of having Afni as a corporate partner has been its involvement within the community.
"When Afni became a part of Bowling Green's business community in April of 2000, they not only brought many jobs to our community, but have changed many lives through their community involvement," Mayor Wilkerson said. "Their work with local charities like Adopt-a-Highway, Big Brothers Big Sisters, United Way, Salvation Army, Humane Society and March of Dimes goes far beyond supporting their employees by truly helping change our community for the better. We congratulate their many years of success here and look forward to many more."
Warren County Judge-Executive Mike Buchanon noted Afni's role as a conduit in the customer-business relationship.
"We are exceptionally happy to celebrate this project and sincerely congratulate them on their hard work," Judge-Executive Buchanon said. "Afni provides a great service for businesses all over the world. Their agents are literally the initial point of contact when customers are experiencing issues and being able to help people in their time of need is of great value to building life-long customer relationships for generations for any business."
To encourage the investment and job growth in the community, the Kentucky Economic Development Finance Authority (KEDFA) in June preliminarily approved the company for tax incentives up to $300,000 through the Kentucky Business Investment program. The performance-based incentive allows a company to keep a portion of its investment over the agreement term through corporate income tax credits and wage assessments by meeting job and investment targets.
In addition, Afni can receive resources from the Kentucky Skills Network. Through the Kentucky Skills Network, companies can receive no-cost recruitment and job placement services, reduced-cost customized training and job training incentives. In fiscal year 2017, the Kentucky Skills Network provided training for more than 120,000 Kentuckians and 5,700 companies from a variety of industry sectors.
To learn more about opportunities at Afni, visit www.afnicareers.com.
A detailed community profile for Warren County can be viewed here.