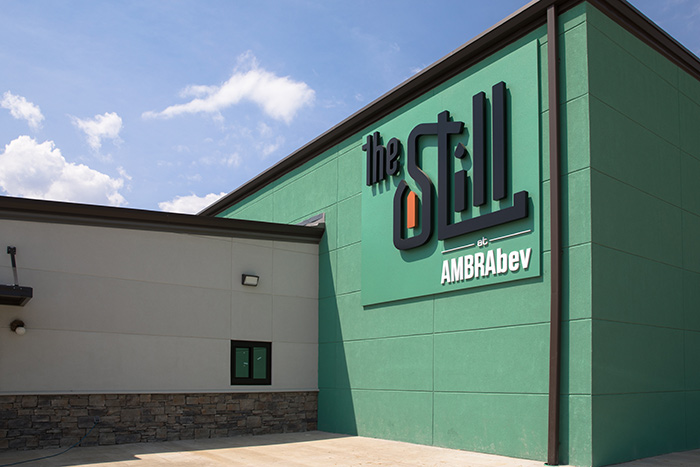 DANVILLE, Ky. (July 5, 2018) — Kentucky's newest distillery, AMBRAbev, producer of BOTECO Vodka and Espirito Cachaça, is opening The Still restaurant in mid-July. There will be a round of soft openings for special guests in July, Ron Jackson at The Idea Farm, said. Jackson said he expects the restaurant to be open to the public by Aug. 1.
The Still will present a dining experience that pairs the foods of Latin America with spirits, wines and beers from around the world. Diners will be treated to a menu with a variety of small plates and tapas-like tastes.
Those who visit will experience an array of tastes and food experiences that include cuisine inspired by many regions of Brazil, Peru, Portugal and Spain as well as American favorites.
The possibilities are endless and may include crispy red snapper with tamarind sauce, Coixinha or "little drumsticks" with piri piri sauce, empanadas offering the best of Latin tastes, calamari with tangy citrus and chipotle aioli sauces as well as burgers both in traditional American style and Latin expressions. Churrasco grilled with flake salt and chimichurri, while Nigerian chicken skewers feature garlic, ginger, radish and peanut-cilantro salad.
Specials as well as pairings with innovative cocktails ranging from frozen tropical drinks including shrubs (pickled fruit) and an assortment of caipirinhas, renegades, and fruity and or frozen cocktails featuring Dourado and Cavaleiro (bourbon barrel-aged) Cachaças and flavored BOTECO Vodka.
The Still is located within the AMBRAbev distillery. For directions, visit www.thestillky.com. For more information contact Ron Jackson at The Idea Farm, (859) 583-2852 or [email protected].