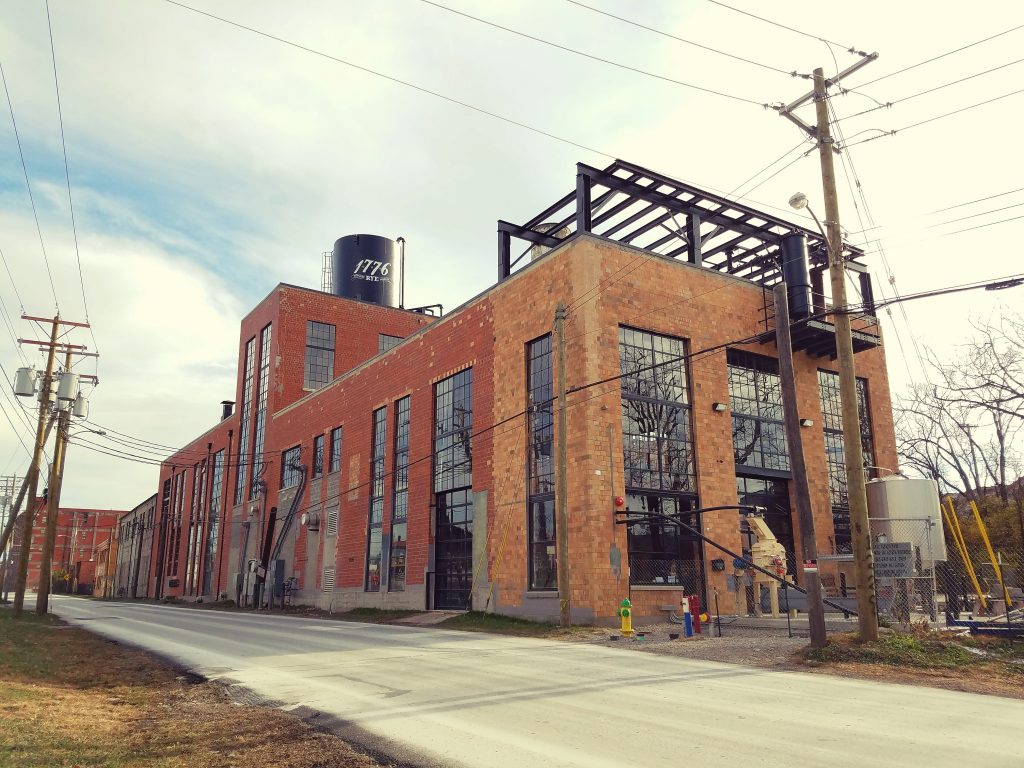 LEXINGTON, Ky. (July 5, 2018) – The historic James E. Pepper Distillery in Lexington, Ky; has announced that it will open to the public for tours starting on July 12.  The opening is a culmination of the multi-year project to re-launch the iconic whiskey brand and rebuild the historic distillery after being abandoned in 1958 for over 50 years.
Visitors to the historic property will learn about the historic Pepper brand and distillery, spend time in the distillery museum, take an intimate behind the scenes tour of the working distillery, and taste an award-winning line up of whiskeys.
The project to renovate and rebuild the historic distillery was announced in May of 2016. The distillery utilizes historic recipes, the old limestone well 200 feet below ground, and locally grown corn, rye and barley.  Production at the distillery commenced in December 2017, and is headed up by master distiller Aaron Schorsch, who brings close to 20 years of experience to the project from time spent at Seagrams, Jim Beam and Sam Adams.
The distillery features a unique copper still system built by Vendome Copper in Louisville, and its design was inspired by the archive of historic mechanical drawings from the old distillery. Vendome also built the still for the same distillery in 1934—the year Prohibition was repealed in Kentucky.  The distillery museum showcases the life of the original founder, Colonel James E. Pepper, and a collection of historic materials assembled over a decade of research.
The Pepper family brand of whiskey was founded during the American Revolution and distilled over three family generations in Kentucky. Originally built in 1879, the Pepper Distillery in Lexington was in operation until 1958, and then was abandoned for over 50 years. Over the last several years the blighted property and surrounding area have undergone a revitalization as part of a community redevelopment and collaboration among independent local entrepreneurs. The now thriving "Distillery District" is a 25-acre entertainment district in downtown Lexington on the grounds of the historic James E. Pepper Distillery, and listed on the National Register of Historic Places.  A vibrant and thriving destination, visitors can enjoy working distilleries, a brewery, restaurants, bars, gourmet ice cream, coffee, and more.
Tours can be booked online at  www.jamesepepper.com/tours.