By Susan Gosselin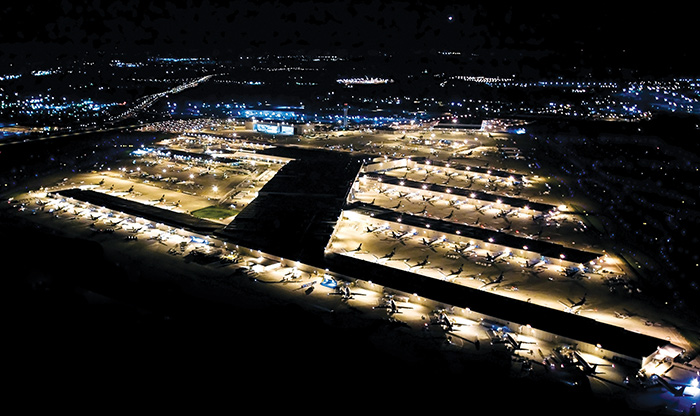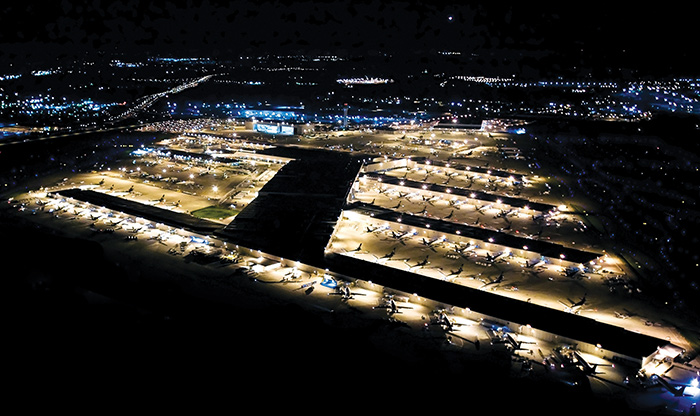 In the last five years, Kentucky has invested billions in Louisville's transportation infrastructure. That, in turn, is leveraging a flow of more investment.

In 2016, all three of Louisville's Ohio River project bridges were completed, including the new Abraham Lincoln Bridge across downtown, the new Lewis & Clark Bridge in the city's East End, and the rehab of the John F. Kennedy Memorial Bridge. These bridges, combined with a complete redesign of the interstate interchanges at Louisville's riverfront "spaghetti junction," cost $2.5 billion.
This vitally important highway system puts Louisville within a one-day drive of some 50 percent of all United States markets.
Locally, Louisville's Transit Authority of River City (TARC) transports 45,000 passengers a day over those city streets. According to Barry Barker, executive director of TARC, the organization is investing in buses that are a "notch above" what riders typically expect from a city bus.
"We've just received funding to purchase 20 new buses that will have high-end amenities like free Wi-Fi, plush seating, luggage racks, reading lights and outlets at each seat for charging devices," he said. "Our goal is to have more lines that are faster, too. By late 2019, we hope to have eight additional rapid transit buses with fewer stops."
TARC's rapid transit push is part of a redesign the city is doing of the Southside's Dixie Highway corridor, which will include stoplights that are outfitted with sensors to turn lights green as a city bus approaches.
"We expect it will cut transit times by 10 to 20 percent."
TARC isn't the only transportation company in Louisville to be investing in its future. Louisville International Airport (SDF) last year unveiled a $10 million, 105,000-s.f. renovation. The airport's airlines responded by adding new routes. Southwest in 2018 announced a new nonstop route to Houston. Allegiant announced it would make Louisville a hub for nonstop flights.
The Louisville airport is an important logistical hub for the city. It offers nonstop service to 28 destinations, and carried 3.4 million passengers in 2017. Perhaps more importantly, SDF is home to UPS Worldport, the global shipper's international hub. The airport ranks third in North America and seventh in the world for total air freight cargo handled. In 2017, the airport handled 5.7 billion pounds of cargo.
That translates into big economic gains for the region. The airport is responsible for 69,900 jobs, $8.1 billion in economic activity, and $348.8 million in local and state tax revenue. To prepare for the future, airport administration plans a capital improvement program with estimated construction spending of approximately $311 million between fiscal year 2019 and 2023.
The airport and bus services aren't the only modes of transport that are investing in growth. UPS has seen significant gains. The company's supply chain and freight revenue increased 21 percent to $3.2 billion for 4Q 2017, and profit increased 51 percent to $270 million.
UPS's 5.2 million-s.f. Worldport air hub, located on at the south end of Louisville International Airport, is the heart of UPS's global air network. The automated hub sorts about 2 million packages a day, bound for destinations in the U.S. and around the world. South of the airport on Outer Loop, UPS Supply Chain Solutions provides logistics for other companies, such as warehousing/distribution, repair and refurbishment, kitting and more.
"UPS is growing," said Jim Mayer, public relations manager for UPS Airlines. "To keep up with our rising demand, we are buying 35 new planes, most of them Boeing 747-8s. When the last plane is delivered in 2022, it will up our lift capacity by 30 percent."
Mayer said the company anticipates continued growth in the coming years. UPS is investing more than $300 million in the Centennial ground hub expansion project, which will nearly double sort capacity for customers from 46,000 to 85,000 packages per hour and create 300 new jobs. UPS also unveiled a new state-of-the-art flight simulation center on its Louisville campus to train its pilots.
"E-commerce is growing significantly, and we don't see that abating. Worldport is the engine room of a global economy, and it puts Louisville at the crossroads of the world. It gives the city advantages over other areas, in so many ways," he said.
The Greater Louisville and Southern Indiana region also has the benefit of top-notch water, rail and logistics infrastructure to make it highly competitive. Goods and people are within efficient and affordable reach of the entire nation.
Transit Authority of River City (TARC)
1000 W. Broadway
Louisville, KY 40203
(502) 585-1234
More than 14 million times a year, TARC connects people in Greater Louisville to the places they need to go. And 70 percent of the time, TARC passengers take trips for work or for school.
Employers and employees, students and community organizations all depend on TARC for access to opportunity and what life has to offer. Now with free Wi-Fi on all buses (including 15 all-electric vehicles) and easy online trip planning showing buses in real-time, getting around on TARC is more convenient than ever.
A strong public transportation network means job growth, a cleaner environment and a better quality of life.
AIRPORTS & GENERAL AVIATION
Atlantic Aviation
Louisville International Airport
atlanticaviation.com
Bowman Field
Louisville – flylouisville.com
Clark Regional Airport
Sellersburg, IN – flyjvy.com
Lebanon-Springfield Airport
Springfield, KY – visitlebanonky.com
Louisville International Airport
flylouisville.com
INTERNATIONAL SHIPPING COMPANIES
DHL
dhl.com
FedEx International
fedex.com
UPS
ups.com
PUBLIC RIVERPORTS & RAIL
Canadian Pacific Railway
cpr.ca
CSX
csx.com
Norfolk Southern
nscorp.com
Port of Indiana-Jeffersonville
portsofindiana.com
Jefferson Riverport International
Kentucky – jeffersonriverport.com
Meade County Riverport
transportation.ky.gov
TRANSIT SYSTEM
Transit Authority of River City
Louisville – ridetarc.org