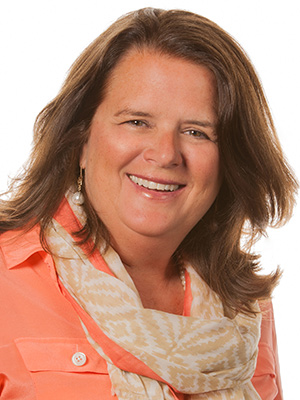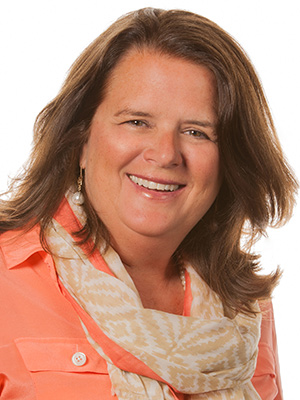 LEXINGTON, Ky. (July 1, 2018) — KVC Health Systems, a nationwide health network, appointed Elizabeth Croney executive vice president of clinical advancement effective July 1, 2018.
Since 2009 Croney served as president of KVC Behavioral HealthCare Kentucky, Inc. This new position will expand Croney's responsibilities to help develop and advance KVC's spectrum of services for children and families across the nation.
Croney began her career in Kentucky as a clinical social worker treating clients with substance use and mental health disorders. After graduating from the University of Kentucky College of Social Work in 1986, Croney began her career in private practice with Bill Jett and also worked as a clinician with an employee assistance program in Lexington.
In 1989 she was appointed founding director of Stoner Creek Centre, an inpatient psychiatric unit for children and adults in Bourbon Community Hospital.
Croney established a private practice in Bourbon County in 1990, where she worked with children and families in her office and in area schools. Responding to the growing needs of her clients, she formed Croney & Clark, Inc. in 1999.  This private, for-profit corporation provided services in metropolitan Fayette County and eventually in 16 surrounding counties.
Croney & Clark Inc.'s specialty was delivering evidence-based, wrap-around, and community-based interventions to children identified by the Kentucky Department of Mental Health as needing intensive services.
KVC Health Systems of Olathe, Kansas acquired Croney & Clark in 2009 and appointed Croney president of Kentucky operations. In December 2010, she was additionally appointed president of the KVC West Virginia subsidiary, turning around that company over a two-year period while growing the Kentucky business. She stepped down from the West Virginia post in 2012 when KVC Kentucky was awarded eight Intensive In-Home and Family Preservation contracts, which doubled the size of those operations to 235 employees.
In October 2014, KVC received a $2 million Kids Recovery Grant to develop In-Home therapy for children with substance use disorders, and continues to be awarded federal, state, and private grants to deliver behavioral health and child welfare services.
In 2009, Croney was awarded Prevent Child Abuse Kentucky's "Champion for Children" Award and was recognized by the Bourbon County Family Courts for her career service to maltreated children.
Croney holds an undergraduate degree in criminal justice from the University of South Florida and a master of social work degree from the UK. She has published articles on ethics and supervision, and is a sought-after workshop leader, trainer, and speaker in the U.S. and Canada.
In 2014 Croney was inducted into the UK College of Social Work Alumni Hall of Fame in recognition of her career accomplishments.