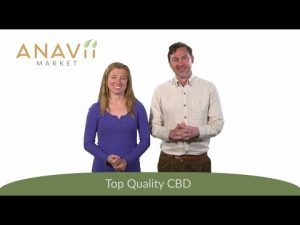 LEXINGTON, Ky. (July 12, 2018) — Anavii Market, an online retailer that verifies and sells hemp-derived CBD products, has been awarded a $4,000 grant from the Bluegrass Angels' (BGA) Launch Grant Fund. The BGA Launch Grant Fund provides financial grants and mentorship support from a local angel investor to early-stage, high growth potential startup companies.
The program has supported 14 Central Kentucky startup companies since its inception in 2014.
"The BGA Launch Grant Fund selection committee was impressed with the Anavii team's passion and knowledge of the market," said Eric Hartman, director of the Lexington office of the Kentucky Innovation Network.
"This grant is greatly appreciated and will be put to good use," said Jason Amatucci, co-founder of Anavii Market. "It means a lot to us to have the confidence and support from the Bluegrass Angels, who we highly respect. We also value the network, mentorship, and the potential of future investment and funding opportunities that come along with the award."
The BGA Launch Grant has been awarded to Anavii Market on the heels of receiving a start-up fellowship from Awesome Inc. and completing the Von Allmen Center for Entrepreneurship Bootcamp.
"The Kentucky Innovation Network as been integral in helping us navigate the entrepreneurship tools that Kentucky offers. Each opportunity has propelled us forward." said Annie Rouse, co-founder of Anavii Market. "People deserve to buy the best quality CBD oil and the start-up programs that Lexington's community offers are making that possible by continuing to support the emerging hemp industry and Anavii Market."