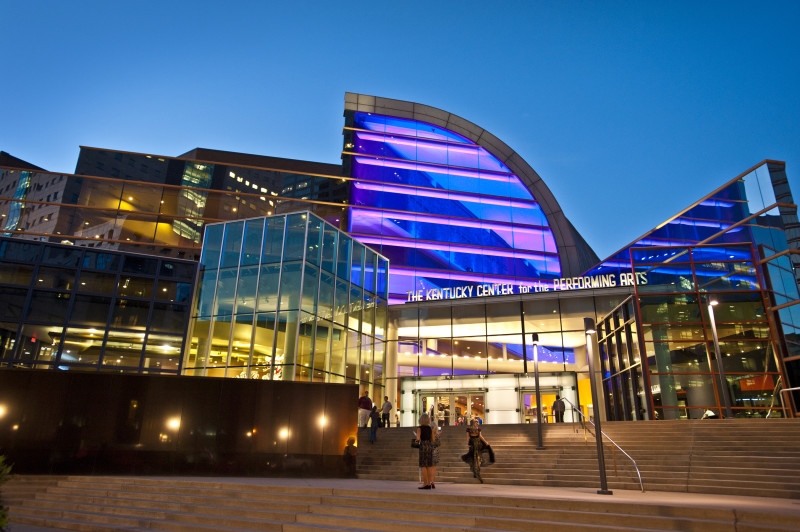 FRANKFORT, Ky. (July 13, 2018) – Today the Finance and Administration Cabinet is providing information in this second update regarding the progress of restoration work on the Kentucky Center for the Performing Arts (KCA) in Louisville.
Contractors, engineers, architects and others have made progress with the main theaters, bringing electrical and mechanical systems back into operation, and putting together the scope of work for the restoration project.
"The amount of work that has already been accomplished is incredible," said William M. Landrum III, secretary of the Finance and Administration Cabinet, which is the agency that owns the building. "While there are still a lot of moving parts, I know everyone is focused on getting the work done quickly so that productions can resume as soon as possible."
Work status updates include:
Clean Up: The temporary air exchange units for fresh air movement and smoke smell mitigation have been removed. Ductwork cleaning has been completed on several air handling units with the remaining units to be finished early next week. Removal of carpet glue continues to be a challenge. One alternative being explored is covering the floor with a substrate material that will allow the Center to resume operations prior to final carpet installation.
Architectural Review: A preliminary construction schedule has been compiled, is under review, and will be fine-tuned. It is an aggressive schedule with many areas of work occurring simultaneously to expedite the overall schedule. Egress plans are being prepared and will be submitted to the state fire marshal later this month. It is important to have these plans approved, so that when productions do resume, exit paths and doorways are clearly marked for patrons.
Electrical Systems: Electrical repairs continue in lower lobby areas including patron services, ticketing, food and beverage, HR, and production row.  All HVAC systems have been checked and can be put back into operation once related portions of the building are suitable to do so. Next week the contractor will focus on ceiling mounted systems in Whitney Hall and Bomhard Theater. Once complete, drywall can be replaced and painted by early September.
Plaster Removal from Barrel Ceiling: For the last week, extensive reworking of the internal scaffolding structure was required so that contractors can begin removing plaster from the barrel vault ceiling. Plaster removal is expected to take at least two weeks with crews working two 10-hour shifts per day. Removal will begin in the area most affected by the fire, so that structural engineers can begin sight inspections of the structural system of the barrel vault roof as soon as possible.
Elevators/Lifts: Elevators have been certified indicating none sustained any smoke or water damage. Final approval is pending. The stage lifts in the pit of the Bomhard Theater were submersed in water from the fire. They have been tested and findings indicate these lifts were not damaged as the motors and gears are sealed.
Main Lobby Restroom: The women's restroom facilities in the main lobby received significant water damage and must be rebuilt. Specifications and construction drawings are complete and Finance is waiting on contractor pricing. Construction will take approximately three weeks.
Production Studios and Dressing Rooms: The production studios/offices and the dressing rooms for the Bomhard Theater experienced significant water and smoke damage. Restoration work is progressing in these areas.
Building Access: Access continues to be limited to contractors and KCA employees.
"Every day, we see the restoration project moving forward in a positive way," said Kim Baker, president and CEO of The Kentucky Center.  "We thank our friends and partners in the Finance and Administration Cabinet for their leadership during this time and look forward to opening our doors soon so our community can enjoy the programming they love at The Center."
The Finance and Administration Cabinet will provide regular updates and communications to the media and community as the process continues.
Additional information is available online at http://finance.ky.gov/.