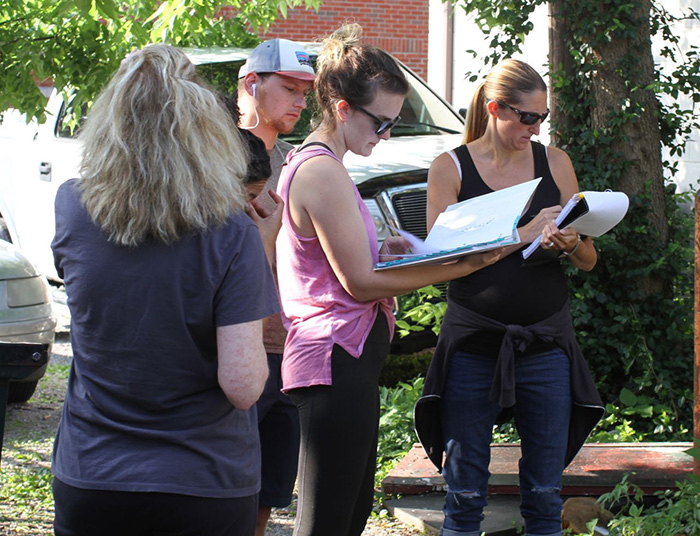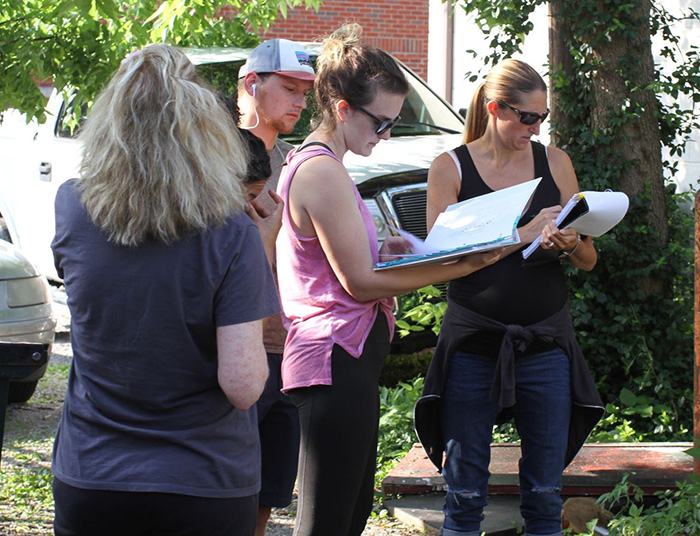 WILMORE, Ky. (July 16, 2018) — Asbury University's Media Communication program recently finished filming its latest departmental project. The feature-length movie — with the working title "Damaged Goods" — was filmed in Wilmore, Midway and Nicholasville in early summer.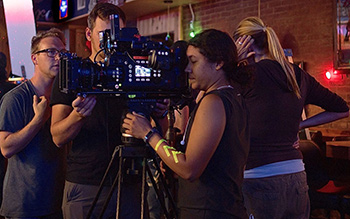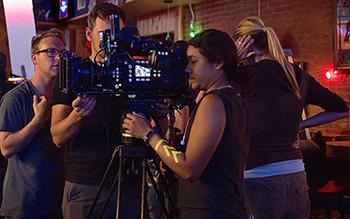 "The summer feature films provide our students with an incredible opportunity to experience what it is like to shoot a professional feature film," Dean of the School of Communication Arts Dr. Jim Owens said. "Damaged Goods lived up to that this summer."
"Damaged Goods" showcases a plethora of Asbury talent with 27 undergraduate and graduate students involved in the project alongside professors and alumni.
The film was co-directed by Asbury graduate Katherine Oostman and decorated veteran actress Nancy Stafford. Retired professor Doug Smart drafted the film's script. Mink and Owens served as the film's producers while Professor Barry Blair is currently working to create the score.
The plot of the film centers on Amanda, who is dealing with a stealing ex-boyfriend, a scamming landlord and the possibility of being fired from her job. Suddenly, Amanda's estranged father re-enters her life and brings with him a diagnosis for a fatal liver disease. Amanda must decide if she wants to save her father's life as a donor or let him die.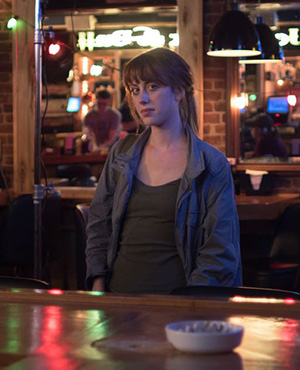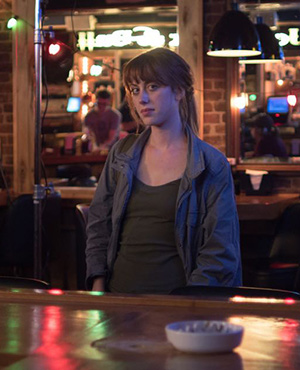 Amanda is played by actress Hannah Alline who has acted in television series "Lore," "Ozark" and "24: Legacy." Student Zander Shores and Professor Don Mink were also part of the cast.
For a complete list of cast and crew, view the project on IMDB.
Owens points out that the willingness of students to be part of these large and elaborate film projects is a true testament to not only their talent, but also their dedication to perfecting and learning about their craft.
"Our students worked hard: 6 days a week, 12-plus hours a day for three weeks," Owens said. "Students learn that creating a film is not necessarily glamorous and takes a lot of hard work, but also feel very satisfied when it is done."
It's these hands-on learning opportunities that set the Asbury media communication program apart from others.
"This experience provides students with real-life film experiences where they deal with long hours, time pressures and the full responsibility of carrying out their jobs at a professional level," Owens said.
Though "Damaged Goods" is currently in the post-production stage and does not yet have a release date, movie fans can look forward to seeing the finished project sometime in the near future.
To learn more about Asbury's Media Communication program, visit: asbury.edu/MediaCom.