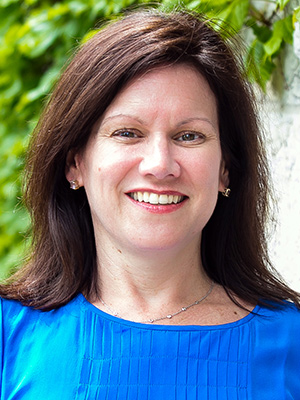 By Juva Barber
"If we focus on making Kentucky highways safer, we can prevent some addiction." That is the statement made by Dave Cooper in a July 3 editorial posted by the Lexington Herald-Leader.
While I'm not sure Mr. Cooper's statement is accurate, I do know Kentucky has significant challenges to overcome to make our roads and bridges as safe as they can be.
With nearly 80,000 miles of roadway and nearly 14,000 bridges to maintain in the commonwealth, our state—along with the road and bridge design and construction industry—has worked diligently to provide a safe transportation network that connects Kentucky communities to one another and Kentucky's manufacturers, farmers and miners to the rest of the world.
But our state is in the midst of an unprecedented crisis when it comes to our transportation network. We do not have the funding we need to maintain all those miles of roads and thousands of bridges, nor do we have the funding to maintain and improve our transit systems, our airports, railroads and public river ports.
And this crisis impacts every Kentuckian every single day.
Driving on Kentucky's diminishing transportation system costs motorists a total of $4 billion yearly in additional vehicle operating costs, congestion-related delays and traffic crashes, according to the national transportation research group, TRIP. That total is 2.5 times greater than what Kentucky spends in the road fund each year.
We all want safer roads, but safer, better roads come at a cost. Not unlike other states, the Kentucky Transportation Cabinet is doing what it can with the funding it has available, working to prioritize the most critical transportation infrastructure needs.
During the 2018 General Assembly, lawmakers delivered a responsible yet lean State Highway Plan that included two years of funded investments and four years of planned projects. A priority was put on fixing a tremendous backlog of bridges and roads in poor condition.
As a result of a lack of transportation funding paired with growing needs, the Cabinet is forced to address only the most critical infrastructure projects. Through the use of the Strategic Highway Investment Formula for Tomorrow (SHIFT) process, more than 1,100 projects were evaluated using quantitative measures such as crash rates, congestion, economic growth and cost-benefit ratios. This process will undoubtedly help ensure safer roadways and increase opportunities for Kentuckians.
But, even though much of the Plan is focused on safety projects over the next six years,  it's simply not enough. Some legislators smartly pushed for increased revenue for roads during the last legislative session but, unfortunately, House Bill 609 failed. This was the most serious piece of legislation to begin addressing Kentucky's transportation funding need in recent memory.
We cannot give up. Kentucky's road fund revenues are decreasing substantially each year and federal policy changes will significantly reduce Kentucky's purchasing power for state roads, making a bad situation dire. Kentucky's rural communities will be particularly hurt by these policy changes.
We must invest more in infrastructure to ensure safety for our families and workers as well as attract and expand a 21st century economy and jobs.
The transportation industry is ready to make Kentucky's transportation network safer and better for all users and Kentuckians from every corner of the state will enjoy the benefits. As an advocate for transportation funding, the Kentucky Infrastructure Coalition is encouraging the Legislature to act to keep our roads safe and sound today and build for tomorrow. Let's invest in transportation now to make Kentucky better for generations to come.
---
Juva Barber is executive director of Kentuckians for Better Transportation and chairwoman of the Kentucky Infrastructure Coalition, a group of more than 30 organizations that represent manufacturers, farmers, economic development leaders, engineers, local leaders and more than 40,000 transportation workers who understand that safe, reliable, efficient transportation is essential to Kentucky's economy.