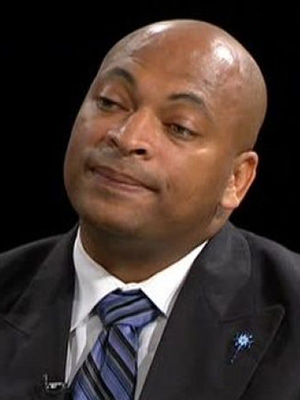 FRANKFORT, Ky. (July 18, 2018) — Dwayne F. Depp was appointed commissioner of the Labor Cabinet's Department of Workplace Standards, Acting Labor Secretary David A. Dickerson announced Wednesday.
"I'm thrilled for Dwayne and welcome his many years of leadership experience to our team here at the Labor Cabinet," Secretary Dickerson said. "His extensive background in managing employees, budgeting and ultimately, achieving organizational goals will serve as a huge asset not only to our employees, but for all Kentuckians. I know that he will work tirelessly to advance our cabinet's mission to provide safe, fair, and productive workplaces in the commonwealth."
Depp is an 18-year veteran of the Kentucky State Police (KSP). In July of 2009, he retired as KSP Post 8 commander, where he oversaw 53 sworn officers and 12 administrative personnel. After time spent as assistant director of Prevent Child Abuse Kentucky, he was appointed to the Kentucky Parole Board where he served from 2011-2015.
After an assignment with the Department of Criminal Justice Training in Richmond, Ky., Depp joined the Bevin Administration in 2016, as director of fraud investigations at the Kentucky Department of Insurance. In September 2017, he was named acting director of enforcement at the Kentucky Department of Alcoholic Beverage Control, where he managed a team of 35 employees while enforcing Kentucky's alcohol laws to deter and prevent alcohol and tobacco sales to minors.