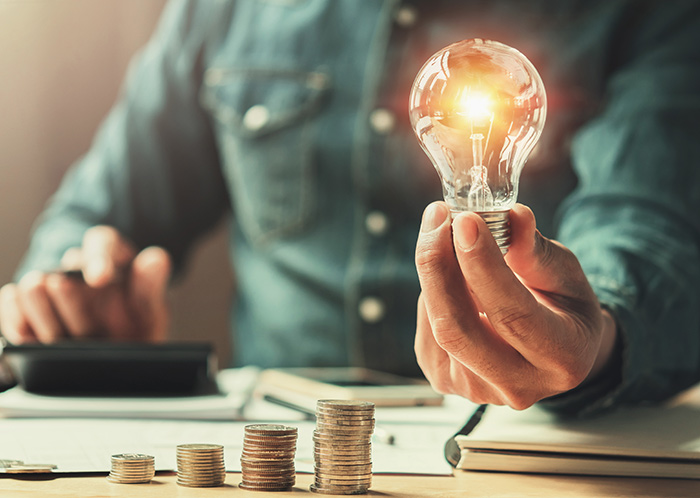 Energy bills can be a significant expenditure each month for many businesses. But companies across the commonwealth are now taking advantage of special financing that allows them to move forward with energy efficiency upgrades and pay the money back via their property-tax bills over 15 to 25 years, with no commitment of personal or business credit capacity.
Legislation passed in the 2015 General Assembly (KRS 65.205) allows local government jurisdictions to create Energy Project Assessment Districts, enabling special assessment financing for commercial real-estate developers for qualified energy-efficient projects. Covington, Florence, Louisville, Owensboro, Frankfort and Bowling Green were some of the first municipalities to approve EPADs, with Lexington-Fayette and Campbell counties following suit with countywide districts in recent months.
The EPADs allow commercial property owners in the districts to take advantage of Property-Assessed Clean Energy (PACE) financing for energy-efficient projects ranging from roof work, insulation, HVAC, elevators and lighting to water efficiency and more.
---
IT'S FREE | Sign up for The Lane Report email business newsletter. Receive breaking Kentucky business news and updates daily. Click here to sign up
---
The financing comes with 15- to 25-year extended terms, no down payment, 100 percent financing of both the hard and soft costs of the project, and no personal or business guarantees, allowing property owners to free up credit lines and capital budgets for more important things that can grow their business. Repayment comes in the form of a voluntary special assessment, placed annually on the property's tax bill until paid off.
However, since PACE is a tax, property owners can recoup some of the project costs through increased rent or extended leases, while the projects simultaneously help to increase a property's value and lower utility costs for tenants. And the tax assessment remains tied to the property, so if it is sold after a project's completion the next owner assumes responsibility for making remaining payments through the tax assessment.
"What we're learning from the business owners taking advantage of PACE is that every one of them has previously been able to go out to their bank and get (energy efficiency project) financing," said George Myers, director for PACE financing for Energize Kentucky in Central Kentucky. "However, even if they are their bank's favorite customer, the most they can get is a five-, seven-, eight-year term. Some energy-efficient upgrades (create) cash flow very simply, such as LED lighting. But elevators, roofing and others have much slower cash flows."
Financing over a 15- to 25-year term, however, does generate a positive return.
Myers and Energize Kentucky assist municipalities with already established EPADs to educate commercial property owners on PACE, sign up contractors and close deals on projects.
The organization named Myers, a former Lexington Urban County Council member, to his post in June. With a focus on Lexington and Central Kentucky, Myers has the opportunity to work across the table from former colleagues on the council. The familiarity is paying off thus far, with Myers helping to secure several projects in Lexington-Fayette County.
Meanwhile, Louisville, which established an EPAD in 2016, has yet to approve any projects. Nationally, the program has seen 500 percent growth since 2010, with legislation authorizing EPADs in 36 states.
"I think the difference is that Louisville chose to be its own program administrator, but because they're a government with so many other duties and responsibilities, they don't have someone who's dedicated to promoting the EPAD program," Myers said. "Lexington had the foresight to see that that would be the case here as well, and since the city doesn't make any money on this, it would just be more overhead since they'd be utilizing tax dollars to run the program. Some may think that's not wise."
Property owners work through a five-step process to become eligible for PACE financing. After successful completion of an initial eligibility form, there is an energy project summary form that identifies eligible energy-saving improvements to quantify the decrease in energy use. An energy project application provides essential financial documentation and operating status of the property; and finally property owners are able to agree to financing terms.
After the PACE financial closing occurs, funding becomes available for the energy-efficiency improvements. Following a contractor's completion of the project, PACE ensures all improvements are installed to the satisfaction of the property owner.
For more information on PACE financing and Energize Kentucky visit kypace.org.
---
Matt Wickstrom is a digital reporter for The Lane Report. He can be reached at [email protected]