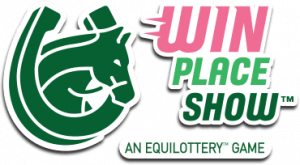 LOUISVILLE, Ky. (August 2, 2018) – The developers of a new lottery game based on the results of live horse racing have selected Louisville-based advertising and public relations agency Bandy Carroll Hellige as its agency of record.
BCH will help EquiLottery LLC introduce its "Win Place Show" game in test markets, then ultimately throughout the U.S. The agency will provide media planning and buying, website development, collateral development, research and branding services to EquiLottery.
"We have extensive experience in the gaming sector and we are looking forward to helping EquiLottery introduce this fun new lottery game," said Tim Hellige, BCH partner. "The fact that this startup gaming company is based in our hometown of Louisville makes this relationship even more rewarding."
Win Place Show combines a "quick pick"-style game with video of a live horse race. Players purchase a $2 ticket that lists three numbers with corresponding horse names, along with a designated race time and other key racetrack information. Then players can watch the race live from their mobile phone, tablet or desktop device.
"Win Place Show is an exciting and engaging lottery game that ties in Kentucky's signature sport," said Brad Cummings, founder and chief executive officer of EquiLottery. "We are pleased to partner up with BCH to introduce this game in the Commonwealth and beyond."
Earlier this year, EquiLottery and the Kentucky Lottery announced plans for a 90-day pilot program for Win Place Show. The pilot will launch on March 24, 2019 and will feature 45 locations across Louisville, Lexington and Northern Kentucky.