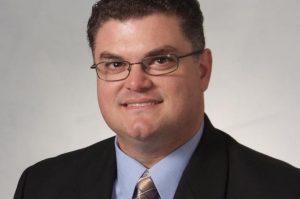 LEXINGTON, Ky. (Aug. 3, 2018) — Dr. Roberto Cardarelli has been named chair of the Department of Family and Community Medicine in the University of Kentucky College of Medicine. Cardarelli, who is also professor of family medicine, has served as interim chair of the department since August 2017.
"Being selected as the chair of Family and Community Medicine is an honor and a humbling experience," said Dr. Cardarelli. "This opportunity allows me to work with a stellar group of more than 180 faculty, staff, residents and providers from Hazard and Hindman to Georgetown as we navigate a changing healthcare climate and develop new innovative research and education programs."
Prior to joining the faculty at UK in 2013, Cardarelli served as Ambulatory Medical Director for Weatherford Regional Medical Center. At UK, he has served as Community Engagement Core Director for the Center for Clinical and Translational Science from 2014 through 2016, and currently serves as the UK College of Medicine's lead for community engagement.
Cardarelli received his doctor of osteopathy and Master of Public Health degrees from University of North Texas Health Science Center, and his Master of Health Administration from the University of Cincinnati.
As an active researcher, Cardarelli focuses on implementation science and clinical transformation research in chronic pain management, lung cancer screening, tobacco cessation, care transition and cardiovascular health.