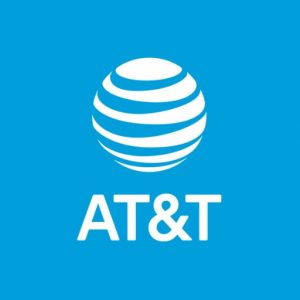 LOUISVILLE, Ky. (PRNewswire) — AT&T invested more than $700 million in Kentucky wireless and wired networks during 2015-2017. These investments boosted reliability, coverage, speed and overall performance for residents and businesses. They also improved critical services that support public safety and first responders.
In 2017, AT&T made more than 1,100 wireless network upgrades in Kentucky. Notable network enhancements included 15 new cell sites across the commonwealth and eight new distributed antenna systems in Anderson, Daviess, Fayette, Franklin, Henderson, Jefferson and Scott counties.
These upgrades included boosting network capacity and expanding LTE coverage.
"It is encouraging to see investment in the commonwealth following the pursuit of pro-business policies in the general assembly," said Kentucky House Speaker Pro Tempore David Osborne. "As Kentuckians change how they communicate, it is vital that we continue to pursue policies that promote private investments in our networks to ensure our families and businesses have access to the technologies required in our 21st century economy."
"Every day we hear of new communications technologies emerging, and many of those innovative products rely on easy access to high-speed internet," said Kentucky Senate President Robert Stivers. "That is why this continuing effort by private industry to invest in Kentucky's communications network is so important for businesses and families throughout the commonwealth."
"Access to fast communications infrastructure is a key ingredient of business growth, education and workforce development," said Dave Adkisson, president and CEO of the Kentucky Chamber of Commerce. "We are thankful for the increased investment and connectivity and look to our policy makers to continue to be a driving force for the spread of top performing internet access to all of Kentucky's schools, businesses and families."
The AT&T LTE network now covers more than 400 million people in North America. By building out the 4G LTE network, AT&T is laying the foundation for 5G, the next advance in network technologies.
"We're now speeding our wireless build out plans in Kentucky with millions of dollars dedicated to improving its mobile network," said Hood Harris, president of AT&T Kentucky. "This investment will also pave the path to 5G mobile services in the years ahead."
Since the formation of the FirstNet public-private partnership a little over a year ago, governors from all 50 states, five territories and D.C. recognized the value of FirstNet, joining in its mission to strengthen and modernize public safety's communications capabilities.
FirstNet is a new nationwide communications platform dedicated to America's public safety community. As we build, deploy and evolve FirstNet, we will build upon our current and planned investments in Kentucky to help ensure public safety's network delivers the coverage and cutting-edge capabilities first responders expect.
For the fourth straight year, AT&T earned the top spot in the telecommunications industry on FORTUNE's Most Admired Companies list in 2018. It also placed No. 49 among the 50 most admired companies across all industries.
AT&T ranked first or second in all nine attributes used to compile the list, including innovation, people management, quality of management, long-term investment value, quality of products/services and global competitiveness.