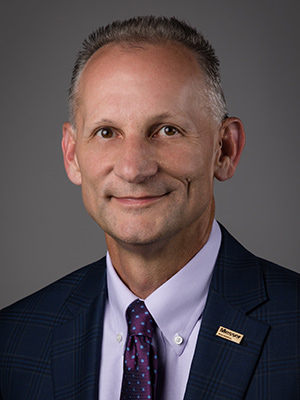 LEXINGTON, Ky. — Messer Construction Co. has announced the promotion of Mark Hill to vice president and Lexington region leader in charge of construction operations and performance for the company's Lexington office. Hill previously served as operations vice president.
"Mark [Hill] is a highly respected leader and partner in our company, and this promotion represents the next generation of leadership growth in the region," said Messer Construction Co. President Tim Steigerwald. "Mark's integrity, extensive experience in the field as a builder, and strong relationships in the region will continue to serve the Lexington community well as he takes on this leadership role."
Hill began his career at Messer as a co-op while earning his associate of science degree in construction management. Upon becoming a full-time employee, Hill completed his first project in 1987 at the Toyota Motor Manufacturing Kentucky Georgetown plant.
Over the past three decades, he has taken on increasing responsibilities in Lexington and gained a wide variety and depth of experience in estimating, project management and executive leadership. His skills and expertise have been applied to manufacturing, parking garages and large health care and higher education projects, such as Pikeville Medical Center, Fleming County Hospital, several University of Kentucky projects (Pharmacy, Student Center, and Don & Cathy Jacobs Science Building), and multiple projects at Berea College, including the Margaret A. Cargill Natural Sciences and Health Building.
Hill excels in renovation, restoration and complex design-build projects, and earlier in his career led the renovation of Lincoln Hall at Berea College — the first LEED-certified building in the Commonwealth of Kentucky.
Hill is an active member of the Lexington community and currently serves on the Bluegrass March of Dimes Board; he is a previous two-year chair of the March for Babies Walk Event. Hill also continues to serve on the Eastern Kentucky University Construction Management Advisory council, and is a board member at the Lexington Chamber of Commerce for Minority Business Development where he supports the local M/WBE Contractor Training program.
Hill's commitment and service were recognized by the organization in 2014 as the Minority Advocate of the year.
"After spending my entire career here, I'm honored to lead our 100 plus employee-owners in the Lexington region and continue to strengthen and grow our many customer relationships," said Hill. "This is especially meaningful as we embark on a signature project like the renovation and expansion of the Lexington Convention Center and Rupp Arena, and I look forward to our continued growth, community involvement, and partnerships here in Lexington."