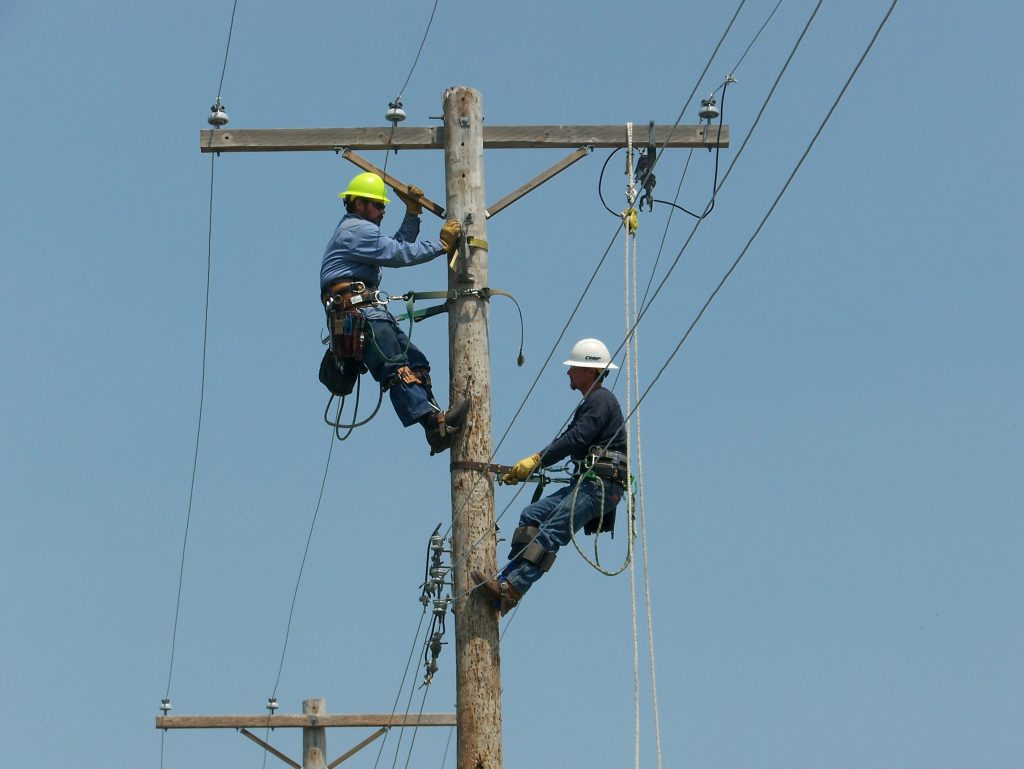 MADISONVILLE, Ky. – A new program at Madisonville Community College (MCC) is putting people to work in good jobs after only eight weeks of class. The first lineman class graduated with more than half already employed and the others expected to be employed within three months. The best part is the potential salary of $75,000 within three years and as much as six figures if they are willing to travel and work overtime. The grads will start out making $30,000 – $45,000.
"We have four guys in this class that just graduated from high school, went to college for eight weeks and now have good jobs," said MCC Workforce Solutions director Mike Davenport.
The new linemen earned utility lineman I and II certificates. The program is part of an associate degree program, so the 12 hours they've earned count toward an advanced integrated technology degree should any of the graduates decide to return to college. They also qualify for apprenticeships, which many businesses require.
"Programs like this are included in what we call the career freeway, which offers many on and off ramps for earning credentials," said MCC president Cindy Kelley. "Because there are so many financial aid sources available for this program, most students should have no long-term debt."
Companies that employ linemen, such as Kentucky Utilities and William E. Groves Utility Construction Company have been involved in helping develop the program and donating equipment.
"We're very appreciative of our business partners," Davenport said. "Our next class begins September 17 and is already full. We have a waiting list for our March program, too."
For more information on the program, contact Davenport at 270-824-8661.