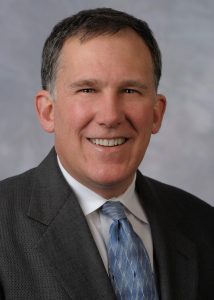 COLUMBUS, Oh. — The US economy added just 134,000 jobs in September, the weakest job growth since September 2017. Hurricane Florence likely weighed on job growth in September 2018, just as Hurricanes Harvey and Irma weighed on job growth in September 2017.
There was a huge upward revision to job growth in August, to 270,000 from 201,000, and an upward revision to job growth in July to 165,000 from 147,000, for a combined upward revision of 87,000. Job growth has averaged 208,000 per month so far in 2018, up from 182,000 per month last year.
The unemployment rate fell 0.2 percentage point in September to 3.7 percent; this is the lowest the unemployment rate has been since 1969. Job growth increased in the household survey (different from the survey of employers) by a large 420,000 in September, while the labor force grew by 150,000.
With the tight labor market, wages continue to increase. Average hourly earnings rose 0.3 percent over the month, and were up 2.8 percent from one year earlier. This is a bit slower than the 2.9 percent year-over-year wage growth in August, but competition for workers is pushing up pay, consistent with the findings from PNC's semiannual small business survey, released earlier this week.
The labor market is in excellent shape heading into the end of 2018, perhaps the best it has been in 50 years. Job growth was a bit softer in September, but some of that was from Hurricane Florence, and it should bounce back through the rest of 2018 and into 2019. Job growth is set to slow next year as an inability to find workers weighs on hiring. The unemployment rate may increase slightly in the near term, but will remain below four percent through the rest of 2018 and reach 3.5 percent by early 2019. Job gains and wage growth will power increases in consumer incomes and spending, making for an excellent holiday season.
The September jobs report does not change the outlook for interest rates. The Federal Open Market Committee will raise the federal funds rate at their meeting in mid-December in an attempt to make sure that an overheating job market does not lead to inflation consistently above the FOMC's 2 percent objective. The FOMC will continue to gradually raise the fed funds rate in 2019 as the job market continues to tighten.
---
Augustine "Gus" Faucher is PNC Financial Services Group's chief economist.