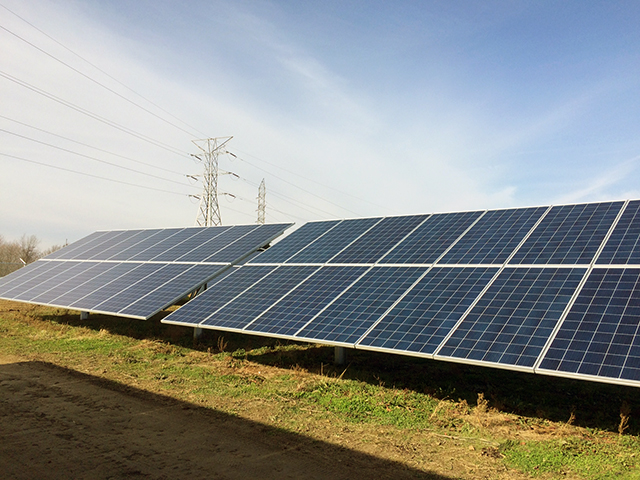 ASHLAND, Ky. —Kentucky Power is looking to add up to 20 megawatts (MW) of solar energy to meet growing customer interest in solar options and to diversify its electric generation mix. The company on Wednesday issued a Request for Proposals (RFP) seeking bids for new solar resources to be purchased by Kentucky Power.
Under the RFP, Kentucky Power may buy solar facilities from winning bidders who met certain economic and operational criteria. To qualify for consideration, projects must be located within Kentucky Power's 20-county service territory in eastern Kentucky, be interconnected to PJM or to Kentucky Power's distribution system, and have a minimum project size of 5 MW. Qualifying projects must be operational by December 31, 2021.
"We have had requests from business customers in our region to explore solar energy options that could help them meet their own green energy goals," said Matt Satterwhite, Kentucky Power's president and chief operating officer. "We are evaluating our future energy needs to meet customer demand and exploring how solar can fit into that mix. Adding solar could help our communities diversify their economies and boost development in eastern Kentucky as more and more businesses seek renewable energy to power their operations."
Businesses seeking to submit a proposal can access qualification criteria and complete required forms online at kentuckypower.com/go/rfp. Proposals must be submitted by February 1, 2019.
Any solar projects selected by Kentucky Power through the RFP process are conditioned upon and subject to approval by the required regulatory authorities. If approved, the proposals would be the first solar projects in Kentucky Power's generation portfolio. Currently, Kentucky Power generates about 81 percent of 2,240 MW of electricity supplied to its customers using coal and about 19 percent with natural gas.