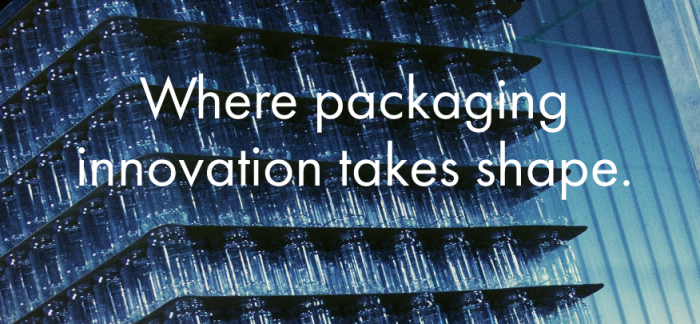 FRANKFORT, Ky. — Ring Container Technologies, a plastic container manufacturer, has opened its $23.3 million, 41-job facility, Gov. Matt Bevin announced Thursday.
"We are excited to welcome Ring Container Technologies to Kentucky, and we look forward to helping this company flourish at its new location," Gov. Bevin said. "In addition to a new investment and job creation in Jefferson County, Ring will offer the added benefit of providing products to local businesses in the region. We wish the company all the very best as they begin this new venture."
The new Ring operation will produce food-grade polyethylene terephthalate (PET) bottles for local companies in the Louisville area. The new location will eliminate the company's need for hundreds of shipments from its facilities in the Midwest. To accommodate the project, Ring leased a more than 125,000-s.f. facility on Johnsontown Road in Louisville and expanded it to over 128,000 s.f. The company also purchased and installed energy-reducing materials and equipment, including LED lighting, a chilled water system and a variable speed compressed air system.
"We're thrilled to open a new plant in Louisville, which is strategically located to better service key customers," said Ben Livingston, president and CEO at Ring.
Additionally, the Louisville facility will be the first to produce the company's latest breakthrough technology, expected to be unveiled later this year.
"This cutting-edge application was developed to support the needs of our current and prospective customers, and we are pleased to be launching it in Louisville," said Brian Smith, Ring's senior vice president of innovation and supply chain.
Ring is a privately-held company founded in 1968 and based in Oakland, Tenn. focused on the creation of sustainable products within the consumer packaging industry. It produces plastic food packaging products, including containers for Jif peanut butter, McCormick spices and large cheeseball containers, among a wide range of other items. The company operates 18 locations in the U.S., Canada and the UK. Ring is a sister company of RAPAC, a producer of eco-friendly polystyrene resins and finished products and a major recycler of polystyrene in the US.
Sen. Perry Clark, of Louisville, said Ring's presence will benefit existing local companies.
"Ring Container Technologies' decision to open its facility in Jefferson County and provide products to local businesses will be good for businesses in our region and provide a welcome boost to our economic base," Clark said. "We look forward to the new jobs and stand ready with a skilled workforce to meet the company's needs."
Rep. Joni Jenkins, of Shively, described the project as a "win-win" for the entire community.
"I'm happy to welcome Ring Container Technologies to our community and want to thank its leaders for investing so much and creating these additional jobs," Jenkins said. "I know many of Louisville's other companies appreciate this as well, because it will make their jobs easier. This is a win-win for everyone involved."
To encourage the investment and job growth in the community, the Kentucky Economic Development Finance Authority (KEDFA) in September 2017 preliminarily approved the company for tax incentives up to $700,000 through the Kentucky Business Investment program. The performance-based incentive allows a company to keep a portion of its investment over the agreement term through corporate income tax credits and wage assessments by meeting job and investment targets.
In addition, Ring can receive resources from the Kentucky Skills Network. Through the Kentucky Skills Network, companies can receive no-cost recruitment and job placement services, reduced-cost customized training and job training incentives. In fiscal year 2017, the Kentucky Skills Network provided training for more than 120,000 Kentuckians and 5,700 companies from a variety of industry sectors.
For more information on Ring Container Technologies, visit www.RingContainer.com.
A detailed community profile for Louisville can be viewed here.