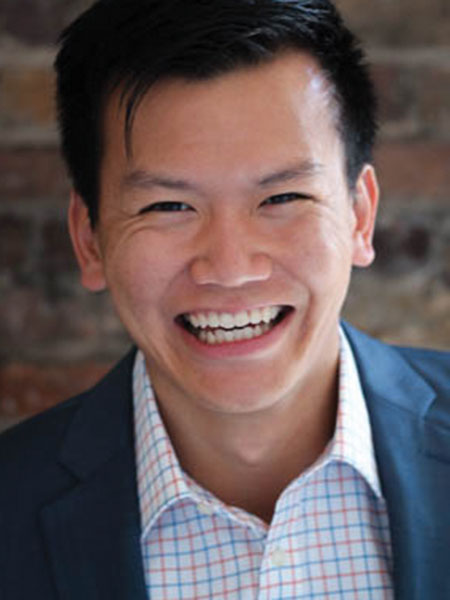 By Matt Wickstrom
While working in the IT field, a client in the orthotics and prosthetics industry asked Josh Lau, a 2012 graduate of the University of Kentucky's biology program, to help find new software for its company.
Lau searched for months to meet his client's needs and found nothing to fit the exceptionally specialized field, propelling him to talk with other orthotics and prosthetics providers to get a strong understanding of the software needs of the field.
At this point Lau was sure he had an idea for a product that could very easily take off, but without coding skills he could not bring software to market on his own. He started pitching the idea to IT firms around Lexington. Lacking investment dollars, though, his vision of the best possible orthotics software was not going to be written.
---
IT'S FREE | Sign up for The Lane Report email business newsletter. Receive breaking Kentucky business news and updates daily. Click here to sign up
---
One of the firms Lau spoke with put him in contact with a physician who was working on his own tech startup, and he then put Lau in contact with Gordon Garrett, associate director of the Kentucky Small Business Development Center and himself a tech entrepreneur.
"Gordon helped me significantly in this whole process of narrowing down my mission statement and value proposition, and doing due diligence on the market, seeing if it was investor friendly enough to bring in the type of money I needed," Lau said.
With a honed pitch and the confidence to go out on his own, Lau found the investors he needed, raising $2.1 million to date for Nymbl Systems, a software service directed toward helping practitioners in the orthotics and prosthetics industries to schedule appointments, keep patient records and bill out claims.
With investment dollars in hand, Lau was able to hire the right team members and Nymbl Systems was up and running. They rewrote the early version of his software in six months, updating outdated technologies and coding languages to allow for quicker scaling and almost instant implementation of updates.
Nymbl started on boarding clients, receiving its first payment on March 28, 2018. Nymbl has quickly grown from a two-person operation to an eight-person team with further plans to add two to three more members to its team in the coming months.
"This experience opened my eyes to doing something that I love," Lau said. "In college it felt like I was going through the motions, but every day I am excited to get up in the morning. I love technology and solving complex issues with simple and elegant solutions. Every day there is a different puzzle to solve."