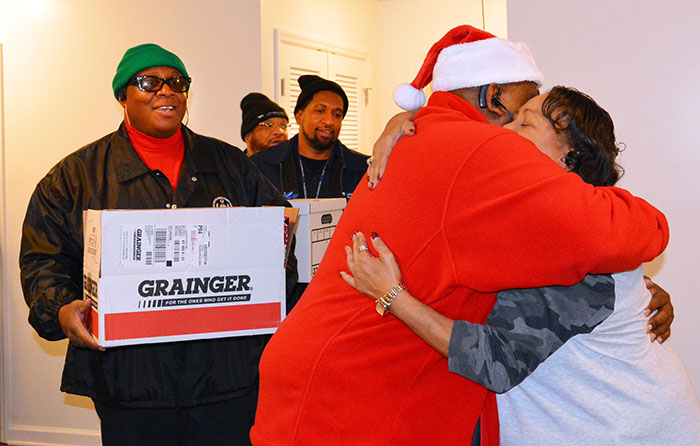 LEXINGTON, Ky. — Lexington's Division of Waste Management employees provided a little extra cheer for four families this holiday season. Employees collected over $1,000 over the past year so that they could provide food, toys and gifts for those in need. The families were chosen to receive special holiday gifts working in coordination with Habitat for Humanity.
Waste Management Supervisor John Brown, who led the effort, said, "I talked to everyone at waste management about how we could make a difference in this way for some families during the holiday season. We wanted to do something as a division to make this a memorable holiday celebration for those families."
On Dec. 21, Brown and his co-workers made a special delivery to the families. There was no shortage of smiles and joy and tears during the visits. Brown plans on an even bigger goal next year.
For more information on how to recycle over the holidays, the holiday collection schedule, holiday closings and other waste collection information, visit www.LexingtonKY.gov/LiveGreen or contact LexCall at 311 or (859) 425-2255.