By Matt Wickstrom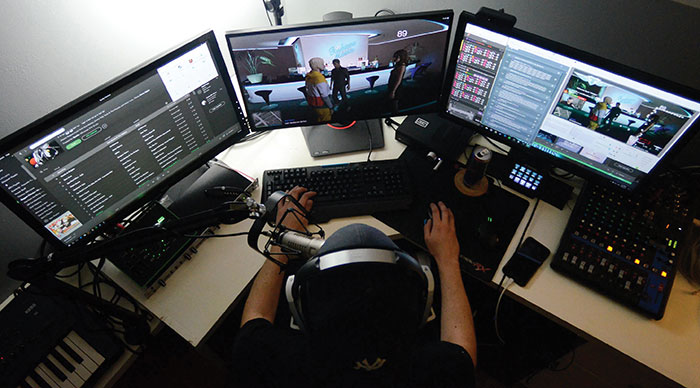 A recent study by Value Gamers, a video game hardware and software review company, looked at myriad data to determine the easiest and most difficult cities in the United States to become a full-time gamer. Thanks to its low cost of living, Louisville compiled a fifth-place ranking in the study, which looked at 50 cities nationwide.
ValueGamers calculated the cost of living for each city by following the 50-30-20 rule – 50 percent of salary goes toward expenses, 30 percent goes toward splurges and 20 percent goes toward savings – and dividing that number by the amount of money an average Twitch user makes per follower, which for the study was set at $3. The result yields the average number of Twitch followers people would need to have in each city studied to live comfortably as a full-gamer.
---
IT'S FREE | Sign up for The Lane Report email business newsletter. Receive breaking Kentucky business news and updates daily. Click here to sign up
---
To live comfortably in Louisville as a gamer one would need 1,406 Twitch followers according to ValueGamers' study. Ranking higher are Wichita, Kan. (1,364 followers); Cleveland, Ohio, (1,328 followers); El Paso, Texas (1,327 followers) and Detroit (1,214 followers). Conversely, the toughest cities to live as a full-time gamer were New York City (2,687 followers); Los Angeles (2,769 followers); Oakland, Calif. (2,910 followers); San Jose, Calif. (3,204 followers); and San Francisco (3,898 followers).
Esports, Twitch and Instagram have made it possible for avid gamers to make a living playing video games. There are over 500,000 streamers on Twitch streaming more than 220 million hours of footage. Esports is the fastest growing sport in the world. As popularity continues to grow, cities that offer a low cost of living such as Louisville can attract a cohort of aspiring professional gamers looking to turn a hobby into a full-time thing.
For more information visit ValueGamers.com.