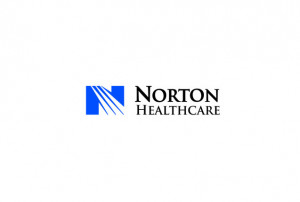 LOUISVILLE, Ky. (Feb. 28, 2019) — Norton Women's Health has opened a new office in Governor's Square, offering obstetrics and gynecology services to Shelby County. The practice is the first Norton Healthcare women's specialty office in Shelby County and enhances the services already offered at the Governor's Square location. Two providers, Kris E. Barnsfather, M.D., OB/GYN, and Lecresha Sewell, APRN, are now accepting new patients.
"Norton Healthcare has been in the Shelby County community offering pediatric and primary care services for several years," said Jennifer C. Evans, M.D., MPH, system vice president of women's and pediatric services for Norton Healthcare. "Adding women's services in the community will allow for more people to select quality care and services while staying close to home. Both of the providers we are placing in the Shelbyville office are excited about the growth opportunities and are anxious to meet the needs of the community."
Dr. Barnsfather is board certified in obstetrics and gynecology. Her obstetric services include care during pregnancy, including some high-risk pregnancies; delivery; and postpartum care. Her gynecological services include contraception; fertility counseling and treatments; well woman exams; treatment for abnormal uterine bleeding, abnormal Pap smears, polycystic ovarian syndrome and menopause; as well as other women's health issues.
Dr. Barnsfather has more than 10 years' experience in OB/GYN care, previously serving as an obstetric hospitalist in Louisville and practicing in Texas.
"I value the patient-doctor relationship and am looking forward to being part of the community in Shelbyville," Dr. Barnsfather said. "Time spent with my patients in the office is very valuable. I encourage patients to understand the body and how it functions."
Sewell is a certified nurse practitioner specializing in women's health and wellness. She focuses on providing routine Pap smears and well woman exams along with diagnosing, treating and managing gynecological conditions and sexually transmitted diseases; preconception counseling; prenatal and postpartum care; prescribed medical treatments; family planning services; and menopause symptom management.
Prior to joining Norton Women's Health, Sewell worked as a women's health nurse practitioner in Elizabethtown, Kentucky.
"I am looking forward to establishing services specific to women's health and wellness in the Shelby County community," said Sewell, who opened the practice in early October. "Many women struggle with finding time to make appointments to monitor their health. This is an exciting opportunity to offer routine medical exams for women, as well as specialized care for expectant mothers, close to home or work."
The Norton Women's Health – Shelbyville office is located at 150 Frankfort Road, Suite 102A, in Shelbyville. To schedule an appointment, call (502) 259-3250.