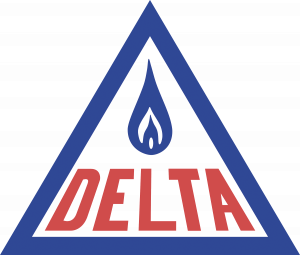 FRANKFORT, Ky. — The Kentucky Public Service Commission (PSC) has approved the purchase of the parent company of Delta Natural Gas Co. by the nation's second-largest investor-owned water utility, Aqua America, Inc.
In an order issued today, the PSC found that Aqua America has the statutorily required financial, technical and managerial abilities to provide reasonable service and that the transaction would be in the public interest, subject to Aqua America abiding by commitments it made to the PSC.
Delta Natural Gas is headquartered in Winchester and serves about 34,500 customers in 23 counties in central and eastern Kentucky. In July 2017, the PSC approved the purchase of Delta Gas by PNG Companies LLC, a major natural gas company that is based in Pittsburgh and has more than 700,000 customers in Pennsylvania, West Virginia and Kentucky.
PNG also owns People's Gas KY, a farm tap system serving nearly 3,000 customers in 10 eastern Kentucky counties. (A farm tap system is not regulated as a utility and is supplied from lines that transport gas from wells.)
Aqua America, also headquartered in Pennsylvania, has $5.4 billion in assets and about three million customers in eight states. Its purchase of PNG, at a price of $4.275 billion, is its first venture into the natural gas distribution business.
In addition to the PSC, the transaction is subject to approval by federal regulators, as well as by state utility commissions in Pennsylvania and West Virginia.
In approving the transaction, the PSC said it will hold Aqua America to commitments it made regarding retention of Delta Gas management and employees, would not pass any costs of the transaction on to Delta's customers, and will continue Delta Gas economic development efforts and community programs.
Aqua America stated that the acquisition of Delta Gas will provide easier access to capital and thus benefit efforts to replace aging infrastructure in the Delta Gas system, will help Delta gas upgrade technology and will allow for expansion of economic development programs, all of which will benefit Delta Gas customers.