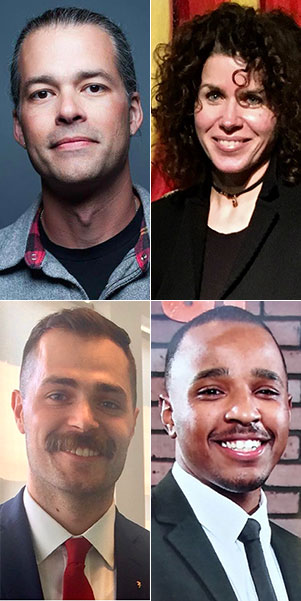 LOUISVILLE, Ky. — The Galt House Hotel announced Wednesday that four artists have been selected as finalists for its first "Artist in Residence" program, a search that will culminate in the selection of an artist in May 2019.
Kacy Jackson, Jordan Morgan, Gibbs Rounsavall and Ewa Perz were selected from twenty-nine entries by the Artist in Residence selection committee, comprised of 13 prominent members of Louisville's arts community, who reviewed samples of submitted work, interviewed prospective artists and evaluated how the artists might represent the arts community and Louisville.
"This program is something very dear to all of us at the Galt House. We are proud to literally open our doors to artists and excited for this program to enrich our guest experience," said Michelle McCarragher, Artist in Residence Program manager. "By providing a space for the public to interact with the artists, we can offer an artistic immersion that a gallery or museum simply can't."
The public is invited to meet the four finalists during the Republic Bank Friday Trolley Hop on April 5th from 5 p.m. to 7 p.m. A reception will be held outside the Artist in Residence studio, where the work of the four finalists is being exhibited. Refreshments will be served.
The Artist in Residence will receive a working studio within the hotel where the public will view their work as well as observe the artist as they create. In addition, the Galt House will offer the selected artist a monthly stipend of $1000 and a food and beverage credit within the hotel. Artists will serve as the Artist in Residence for nine months.
The Artist in Residence will work within the hotel, both in studio and at events. Meetings, conventions and weddings at the Galt House will have the option to have the Artist in Residence as an element of their gatherings. If the artist wishes, they may sell their work on hotel premises.