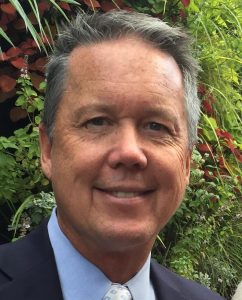 LEXINGTON, Ky. – The Lexington Griffin Gate Marriott Resort and Spa has named Craig Sundell as general manager.
With more than 30 years of industry experience, Sundell has held a variety of leadership positions at Marriott International, Starwood Hotels, and Omni Hotels and Resorts.
"Craig and his teams have earned dozens of awards and accolades across multiple disciplines in both our Marriott and Starwood organizations," said Lisa Timbo, market vice president of Marriott International. "We look forward to him building on that success in Lexington as well as the success already achieved by the executive team."
Sundell will be working with an experienced leadership team, including Gary Gillispie, the destination sales executive who works closely with businesses and community members to fulfill their meeting and special event needs.
"I am excited to be in Lexington," Sundell said. "The property has a rich history of hospitality and is an anchor in the community.
We own and manage all the elements of the customer experience here on these 220 acres, which helps maintain and increase quality. The property is unique for its inclusive amenities not found elsewhere in the area. I look forward to helping build upon the tradition of results and being a strong community partner."