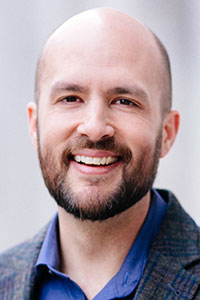 LEXINGTON, Ky. — Jared Gettler has been named chief engineer at the Lexington Marriott City Center and Residence Inn Lexington City Center.
"Jared's experience, work ethic and passion were what set him apart from the rest," said Barry Kuhnke, general manager. He will help to ensure our hotel opens and maintains superior quality over time,"
Gettler was born and raised in Jefferson, Iowa, but has spent the past two decades traveling the U.S. and the world. His career in maintenance started by helping his father repair, remodel and build homes. He was able to learn a variety of skills including electrical work, plumbing and drywall.
Gettler's dad taught him the importance of being detail oriented and that a person's quality of work is a reflection on one's character, values he still holds in high regard today. He stepped into the hospitality world by working summers at a lodge in remote Alaska and winters at a ski resort in Colorado. These experiences allowed him to further hone not only his repair skills, but also his leadership and problem-solving abilities.
He eventually settled in Denver, Colo., and began work as chief engineer at a Hampton Inn. He was quickly promoted to regional chief engineer and spent 2015-17 travelling throughout the western U.S. overseeing the engineering departments of multiple properties. He relocated to Kentucky in 2017 with his wife, Katherine, and dog, Lando. They have since bought a house and added a second canine family member, Luna.
"Katherine and I are excited to finally have a place to call our own and have enjoyed experiencing all the things Kentucky has to offer. I am looking forward to working with such an enthusiastic team and can't wait to see this project completed."