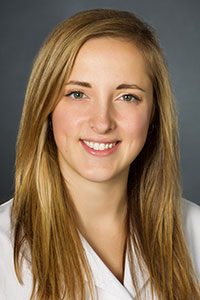 LEXINGTON, Ky. — Dr. Tracey Wolford has joined CHI Saint Joseph Health – Gastroenterology in Lexington. Wolford diagnoses and treats a wide range of gastroenterological and hepatic conditions.
Wolford completed her residency in internal medicine at the University of Kentucky, and earned her fellowship in gastroenterology at the University of Kentucky. She is board certified, and specializes in gastroenterology and internal medicine.
She provides services for the liver, inflammatory bowel disease and general GI issues. She can also provide palliative treatment for gastrointestinal malignancies, and is highly efficient in both diagnostic and therapeutic endoscopy-colonoscopy. Additional services include upper endoscopy, capsule endoscopy or enteroscopy, as well as Hepatitis C treatment.
Wolford is now accepting new patients. Her office is located in CHI Saint Joseph Health Office Park, located at 1401 Harrodsburg Road, Suite C-305 in Lexington. To make an appointment with Dr. Wolford, call (859) 276-3700 or visit CHISaintJosephHealth.org.