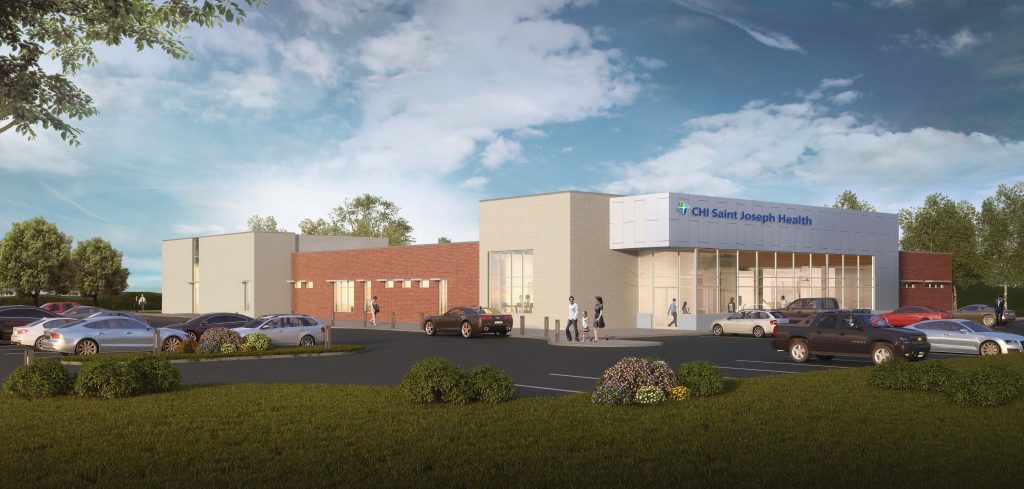 WINCHESTER, Ky. — Construction began earlier this year on a new medical office building in Winchester that will house offices for physicians from the CHI Saint Joseph Medical Group. NexCore Group is building the one-story, 24,693-square-foot facility that will help CHI Saint Joseph Medical Group continue expanding health care services into the growing central Kentucky market.
"We are excited to expand our services in Winchester with the construction of this new facility," said Kathy Love, vice president, Strategic Development, CHI Saint Joseph Health. "The new facility will incorporate a modern and innovative layout, lending to shorter wait times for patients, improved staff workflow and efficient high quality patient care."
When completed in spring 2020, the facility will offer a wide variety of health care services, including primary care, cardiology, orthopedics, imaging, lab and other specialists on a rotating basis. It will also house, radiology, computerized tomography (CT), ultrasound, nuclear medicine, and a physical therapy gym.
This is the second project for CHI Saint Joseph Health that the Denver-based NexCore Group has started this year. The company is also involved in the construction of a new medical office building in London.