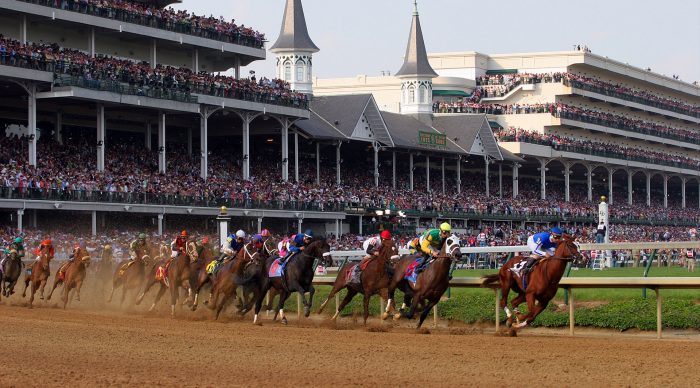 LOUISVILLE, Ky. — Airbnb announced Tuesday that Louisville residents will earn over $2.5 million in income while welcoming an additional 5,800 guests to Louisville due to hotels selling out during the Kentucky Derby weekend.
Airbnb is the world's leading community-driven hospitality company.
Home sharing will allow the city to utilize pre-existing resources — private homes — to expand lodging capacity and retain as many visitors as possible. This data is not a projection, but rather reflects only currently confirmed bookings during May 3-5. This economic infusion comes as Louisville hotels reach peak occupancy for the weekend, even with significantly spiked prices.
"When more people stay in Louisville through short-term rentals, that's more people spending money locally with Louisville restaurants, shops and other small businesses," said Viviana Jordan, Airbnb policy manager. "Our local host community is again stepping up to ensure Louisville takes full economic advantage of this incredible event."
Additionally, Airbnb collects and remits local Louisville sales taxes and occupancy taxes on behalf of its hosts thanks to tax agreements with Louisville Metro and the Kentucky Department of Revenue. This means the surge in guests will also represent a boost in tax revenue as well.
Hosting can be a big responsibility, particularly with so much attention turning to Louisville, and many guests who may be experiencing the city for the first time. With that in mind, Airbnb is providing the following safety tips to help guide Louisville hosts and ensure this stretch represents a historic success for the city.
Always Communicate Through the Platform — Never Offline: Bad actors may try to take advantage of the surge in activity during big events like this by luring people into offline scams where Airbnb can no longer monitor or protect hosts. Hosts and guests can help protect themselves from these scams by staying on the Airbnb platform throughout the entire process — from communication to booking to payment.

Set Clear Expectations: Listing descriptions should let potential guests know about the unique features and amenities of the home. Even small details like the number of flights of stairs to the front door can help make sure guests enjoy their time. Hosts can also outline specific expectations in their house rules. Outlining quiet hours will be particularly important for this stretch, as the Saturday race could have guests leaving early in the morning or getting back on the later side.

Get to Know Guests in Advance: Our secure messaging tool gives hosts the chance to get to know guests and answer or ask any questions that come up before or during the trip. Messaging is also a great place to coordinate things like check-in or provide local recommendations, as some guests will be experiencing Louisville neighborhoods for the first time. Hosts should strive to find out specifically what (beyond the horse race of course) guests are looking to experience and use that information to provide the most personable and safe experience possible.

Keep Safety Info & Equipment Handy: It's important that hosts equip their homes and guests with the safety essentials guests might need in the event of an emergency. This includes things like a working smoke and carbon monoxide detector, a fire extinguisher, and a first aid kit.

If Anything Isn't Right, Reach Out: In the rare event that an issue should arise, our team is available 24/7 in 11 languages to support hosts and guests in Louisville — all they have to do is reach out. Our team is aware of the big stretch Louisville has coming and is prepared to support. We offer things like rebooking assistance, refunds, reimbursements, our $1 million Host Guarantee, and Host Protection Insurance program to help make things right.

Serve as an Ambassador for Louisville: Many visitors may be experiencing Louisville for the first time — and our shared hope is that this event can infuse a lasting economic impact by encouraging them to come back again and again. Hosts can help realize that vision by providing an amazing — and safe — experience that will have them already planning their next trip to Louisville.