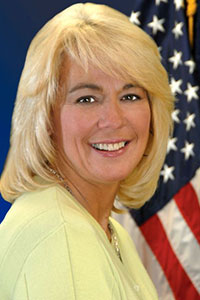 LOUISVILLE, Ky. — Kentuckians for Better Transportation, a statewide transportation association with a long history of educating and advocating for all modes of transportation, has hired Leslie Combs as its new executive director.
"KBT has found an experienced leader not only in transportation but a leader for all of Kentucky," said Rod England, KBT chair. "Leslie brings legislative experience to KBT after serving for 10 years as state representative in the Kentucky House for the 94th District."
While serving Kentucky as a representative, Combs was vice chair of the House Transportation Committee and chair of the House Budget Sub-Committee on Transportation. With this experience, she has a long record of supporting all modes of transportation.
Prior to serving as state representative, Combs was CFO/VP administrative operations for Pikeville College (now UPIKE). After retiring from the House of Representatives, Leslie continued to pursue her passion for transportation in Kentucky by promoting P3 partnerships throughout the United States.
"I am very excited about this new opportunity with KBT," ssaid Combs. "It allows me once again to be intricately involved in advocating for areas so critical to our commonwealth."
Combs' experience and passion for all things transportation is unmatched and provides KBT a unique advantage of having experience in transportation issues from both the legislative and private business sides. This knowledge will allow Combs to lead KBT into the next legislative session, which is critically important not only to Kentucky's transportation industry but to all Kentucky citizens.
Combs assumed the executive director position April 26.