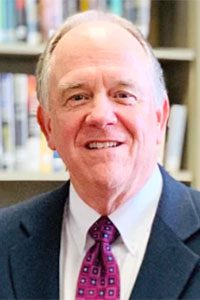 LEXINGTON, Ky. — Transylvania University President Seamus Carey on Tuesday announced that incoming vice president for campaign initiatives Steve Angelucci will serve as the interim vice president for advancement beginning in June.
A longtime Lexingtonian, Angelucci is transitioning to Transylvania after 10 years as president of Lexington Catholic High School. During his tenure, the school experienced unprecedented growth in enrollment and fundraising, including the launch of a capital campaign to support a planned campus renovation. In January, Carey announced that Angelucci would join the university this summer to coordinate major fundraising initiatives.
Angelucci has an extensive background not only in education, but also in a variety of fields including athletics, marketing, fundraising and dentistry. He holds a bachelor's degree from the University of Kentucky, a master's degree in sports administration from Ohio University and a doctorate in medical dentistry from the University of Kentucky College of Dentistry.
Angelucci will be filling the position held by Marty Smith since July 2016. Smith is departing Transylvania for the University of Tennessee at Chattanooga in May.