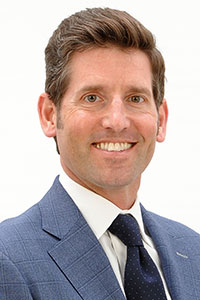 LOUISVILLE, Ky. — Horizon Commercial Realty and Hollenbach-Oakley have announced that Lawrence "Larry" Smith has been named chief operating officer of both firms.
"I have known John Hollenbach and Greg Oakley for years and am excited to work alongside them," said Smith. "They have both contributed significantly to the renowned reputation of Horizon Commercial Realty and Hollenbach-Oakley, and I am eager to assist in the company's continued growth."

Smith is responsible for the financial and strategic direction of the company. As chief operating officer, he will manage all day-to-day operations of the firm. These areas include all operational processes for leasing and management activities, all financial activities for the company and the management clients, risk management, and budgeting and forecasting.
"Larry's leadership skills and diverse business experience will add an integral component to the dynamic of both Horizon Commercial Realty and Hollenbach-Oakley Development. We look forward to seeing how Larry will lend those attributes to the continued success of both firms," said John Hollenbach.
Prior to joining Horizon, Smith accumulated over 25 years of executive leadership experience in the manufacturing, biotech, automotive and chemical industries. He currently chairs a Vistage CEO peer advisory group in addition to a leadership roundtable for the National Association of Women Business Owners.
Smith earned his bachelor's of science from Penn State University, and his masters of industrial administration from Carnegie Mellon University in Pittsburgh, Pa.