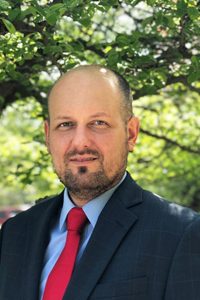 LEXINGTON, Ky. — David Woods, accounting manager of NAI Isaac has been promoted to vice president of Finance and Operations. Woods joined NAI Isaac in November 2014.
"Over the past five years, David has played an instrumental role in developing and implementing strategies to improve our accounting and operations areas,"says Al Isaac, president. "His expanded role within the company helps to facilitate improvement strategies for all departments."
Woods has over 20 years of success managing fiscal and fiduciary affairs in corporate finance and accounting, construction, real estate development, management consulting, and capital and derivatives markets. He has also served as an adjunct professor of finance, accounting and project management at local colleges.
Woods graduated from Florida International University as a Master of Science in International Real Estate, Keller Graduate School of Management as a Master of Accounting and Financial Management, APUS as a Master of Science in Environmental Policy and Management, University of Tulsa as a Master of Business Administration, and University of Kentucky as a Bachelor of Arts in Economics. He completed his high school education at Sayre School in Lexington, Ky.