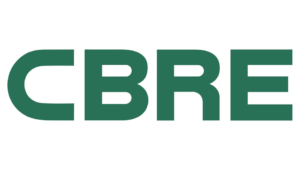 LOUISVILLE, Ky. — The Louisville industrial market recorded 296,644 square feet of positive net absorption in the second quarter, marking the 17th consecutive quarter of positive absorption in the industrial market, according to a report from CBRE.
Leasing remained strong in Louisville, but due to several large deliveries, the vacancy rate did increase 50 basis points (bps) to 4.9%, while the availability rate fell 10 bps to 6.8%.
Investment activity was particularly strong this quarter, with major sales including a 426,450-square-foot distribution warehouse at 301 Logistics Avenue in the Southern Indiana submarket selling for $25.6 million to Tratt Properties, LLC, as well as a 325,000-square-foot distribution warehouse at 9101 Minor Lane acquired by IAC and a 210,000-square-foot distribution warehouse at 5101 Jeff Commerce Drive purchased by Stoltz Real Estate Partners. In total, investment sales are up 26% by total dollar volume in the first half of 2019 when compared to the same time period in 2018. 2019's total investment sales dollar volume ($139 million) is only 13% behind the total for 2018.
Louisville did see three large speculative projects break ground in the second quarter for a total of 936,808 square feet while experiencing close to 1 million square feet of deliveries.
"Tenants are still very active and we expect the trend of positive absorption to continue," said Kevin Grove, senior vice president with CBRE. "As we saw this quarter, investors see Louisville as a very strong market, and with new product delivering, there will be more investment grade opportunities in the near future."
Other Highlights:
The Southside/Airport market was the most active, recording 44% of activity.
The largest lease of the quarter was 527,250 sq. ft. by Dow Corporation in the Bullitt County submarket.
Lease rates decreased slightly, falling a penny to $3.85 per sq. ft.
To Read the entire report, click here.