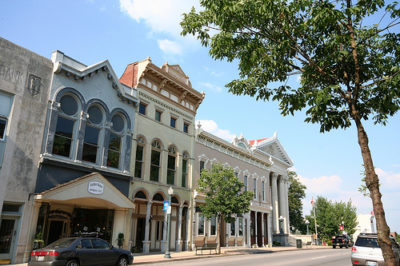 SHELBYVILLE, Ky. — Continued growth in visitor traffic, attractions and size has required the leadership of ShelbyKY Tourism & Visitors Bureau to request proposals for creating a comprehensive signage program for the community.
A Request for Proposal is to develop, design and install a Signage & Wayfinding System. Proposals are due before 4:30 p.m. Aug. 9, 2019.
Instructions for submitting the proposal for the concept-to-completion production are as follows:
• Received in hardcopy by mail. Sent to: ShelbyKY Tourism, 1011 Main Street, Shelbyville, KY 40065.
• Questions will only be received through Aug. 8, 2019 via e-mail and should be addressed to ShelbyKY Tourism Executive Director Katie Fussenegger at [email protected].
ShelbyKY Tourism plans to direct this project with input from various community organizations.
"A strategic initiative for ShelbyKY Tourism is to drive spending once in the market," said Fussenegger. "Community leaders and stakeholders determined the lack of signage and wayfinding to be a top area for improvement toward reaching this goal."
In mid-August, up to three firms will be chosen by the Vision Committee to present their proposal to the ShelbyKY Tourism's Board of Directors and community leaders. Phase 1 of the project is developing and designing signage meant to direct people to specific locations, including Shelbyville's historic downtown, with an emphasis on connectivity. Phase II of this process would be consideration of beautification of Interstate 64 exit ramps.
The ShelbyKY Tourism Commission receives funding from transient room tax and restaurant tax, which is then used for promotion of tourism activities in ShelbyKY and the surrounding area. For more information, contact ShelbyKY Tourism at (502) 633-6388.