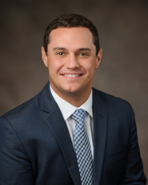 LEXINGTON, Ky. — NetGain Technologies, the leading managed IT services provider in the South Central U.S., announced Thursday that Tim Burke will step into the role of CEO to lead the company into its next level of geographic and services offering expansion. Current CEO Jason Jacobson will support Burke through a transition period and then consult on an as-needed basis.
Founded in 1984, NetGain Technologies has become the largest managed IT services provider in the South Central U.S. Awarded and ranked globally for its services and solutions, NetGain has evolved with the changing technology needs of businesses in the region.
Burke will play a pivotal role in the future growth of NetGain Technologies, while assuring the continued delivery of the company's premier customer service experience. The leadership transition was agreed upon prior to completing the recent investment by Evergreen Services Group. Jacobson chose to follow his family's long tradition of entrepreneurship and pursue new ventures outside of NetGain. Burke will be stewarding the investment by Evergreen via organic sales as well as a renewed focus on acquisitions.
"NetGain Technologies has a blue-chip, 35-year history providing best-in-class technology services and solutions to businesses. My goal is to work with the company's seasoned management team to continue delivery of excellent IT services, and scale the company to expand our managed services leadership position," said Burke.
Burke's background in the volunteer world at Teach for America, coupled with his experience as an executive at Bank of America, make him a well-rounded young executive. He is an excellent culture fit for the organization as culture is extremely important to NetGain Technologies and its employees. Burke understands service excellence and is capable of shepherding the leading managed IT services company in the region into the future.