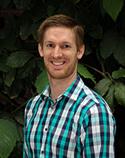 LOUISVILLE, Ky. — Bellarmine University made its first personnel move as a result of its recent announcement that the school is moving up to NCAA Division I status, announcing that Dr. Andrew Schroeder would serve as the first director of the newly-formed Center for Academic and Support Services for Student-Athletes.
The move, which is nearly a year ahead of schedule on Bellarmine's DI initiative calendar, came early in the DI transition to "clearly demonstrate our commitment to the overall success of student-athlete," according to Bellarmine Senior Vice President Dr. Sean Ryan.
Schroeder has a wealth of experience in both academic advising and his doctoral research focused on student-athletes.  After earning his undergraduate degree in psychology at Bellarmine in 2004, Schroeder served as a residential counselor at Brooklawn Child and Family Services (now Uspiritus) for a year before returning to his alma mater as a graduate residential counselor. Since that time, he has served Bellarmine in a variety of roles primarily in the university's Student Success Center with his most recent appointment being the associate dean of academic advising.
"I am thrilled to take on this new role," Schroeder said. "I have worked closely with the athletics department for the better part of 13 years and have learned that there is already a culture in Bellarmine's athletics department that supports the success of student-athletes. Secondly, I've learned that Bellarmine has great student-athletes. Those two things give me a great head start in building this new unit to strengthen supporting the success of our student-athletes."
The newly formed Center for Academic and Support Services for Student-Athletes is charged with launching an advising model for student-athletes that will create academic and co-curricular plans, connect student-athletes with resources and opportunities, and serve as a source of ongoing support through student-athletes academic careers.
One of Schroeder's first duties will be to recruit an assistant director for the center, who will work with student-athletes on an individual basis to help them attain long-term success both in and out of the classroom. Interested parties can find out more about the position online.
High academic performance already is the standard at Bellarmine. Last academic year, 205 of the 365 student-athletes competing in a conference-sponsored sport earned academic from their respective leagues. In all, the 416 student-athletes had a cumulative GPA of 3.28 last year with 48 of them earning perfect 4.0s in the spring semester.
In addition to holding a bachelor's degree, Schroeder earned a master's of education from the University of Louisville and successfully defended his dissertation in 2018 to earn his Ph.D. in Leadership in Higher Education from Bellarmine. His dissertation was titled "The Relationship Between Gender Role Conflict and Academic Progress Comparing Division II Male Student-Athletes to Male Non-Student-Athletes."
For more information about Bellarmine's transition to DI athletics, visit https://www.bellamrine.edu/bellarmine-rising.