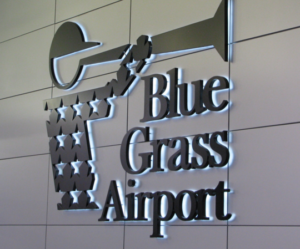 LEXINGTON, Ky. – Lexington officials today began celebrating news that United Airlines has said it plans to resume direct air service between Lexington and Houston in early October.
Blue Grass Airport officials notified economic development team members that United Airlines would resume direct air service to Houston beginning Oct. 5.
"Excellent news!," said Bob Quick, president/CEO of Commerce Lexington. "I want to thank the Commerce Lexington Inc. Board of Directors and a significant number of Lexington/Central Kentucky CEOs who contacted United Airlines requesting them to reconsider their decision to halt the non-stop flights."
United had decided last spring to end its direct flight service between Lexington and Houston.
"The CLX Team, working in concert with Eric Frankl, Blue Grass Airport, and his staff, worked tirelessly to get our community's leaders to respond to United Airlines decision and to reach out to them in a positive and factual manner," Quick said in an email. "Thank you, everyone!"
The resumption in non-stop air service speaks well of the region's unity and resolve to face a tough task head-on and to act quickly once confronted with the challenge, according to Quick.
Eric Frankl, executive director of Blue Grass Airport, had discussed the opportunites and challenges of Central Kentucky air service at the most recent Commerce Lexington Board of Directors meeting.
An effort was mounted to convince United to restore service after it opted for a "temporary suspension" earlier this year.
"Gina (Greathouse, executive vice president at Commerce Lexington) put out a special call to action to the business community encouraging members to reach out to United to ensure the service would be reinstated," according to an email from Amy Caudill, director of marketing and community relations for the airport. 'Thankfully, everyone's efforts worked and our non-stop flight to Houston will be returning on October 5."