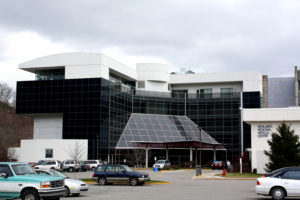 LEXINGTON, Ky. — Appalachian Regional Healthcare Inc. has finalized the purchase of the Highlands Regional Medical Center in Prestonsburg and its associated clinics and home health operations in Floyd, Johnson and Magoffin counties.
ARH assumed ownership and operations of the facilities at 12:01 a.m. Thursday, August 1. The 192-bed Highlands will operate under the new name Highlands ARH Regional Medical Center, and will become the 13th member of the ARH system, which is consistently recognized for medical excellence and covers communities throughout southeastern Kentucky and southern West Virginia.
ARH Director of Corporate Projects Trena Hall, whose career with ARH has spanned 41 years in multiple leadership roles, and who has served as the transition officer for the purchase of Highlands, has been named the interim community CEO for Highlands ARH Regional Medical Center moving forward.
Highlands is a leader in the region for orthopedic surgery, cardiac care, chest pain accreditation, stroke treatment and behavioral health.
"We are excited that the Highlands team is now a part of the ARH system and our long-term plans for healthcare in Eastern Kentucky. As a member of our ARH system, Highlands will continue to provide excellent care while benefitting from the collective stability and strength a multi-hospital system such as ARH can offer," said ARH President and CEO Joe Grossman. "ARH is committed to providing our patients an unparalleled experience as the most trusted home for healthcare. To do this, we continue to build upon the passion and dedication of our talented staff and the unmatched quality of the care we provide."
ARH, ranked one of the Top 10 Employers in Kentucky by Forbes Magazine, is a not-for-profit health system operating 13 hospitals in Barbourville, Hazard, Harlan, Hyden, Martin, McDowell, Middlesboro, Prestonsburg, West Liberty, Whitesburg and South Williamson in Kentucky and Beckley and Hinton in West Virginia, as well as multispecialty physician practices, home health agencies, home medical equipment stores and retail pharmacies.
ARH employs more than 5,000 with an annual payroll and benefits of $330 million. ARH is the largest provider of care and single largest employer in southeastern Kentucky and the third largest private employer in southern West Virginia, and is consistently recognized for its medical excellence.