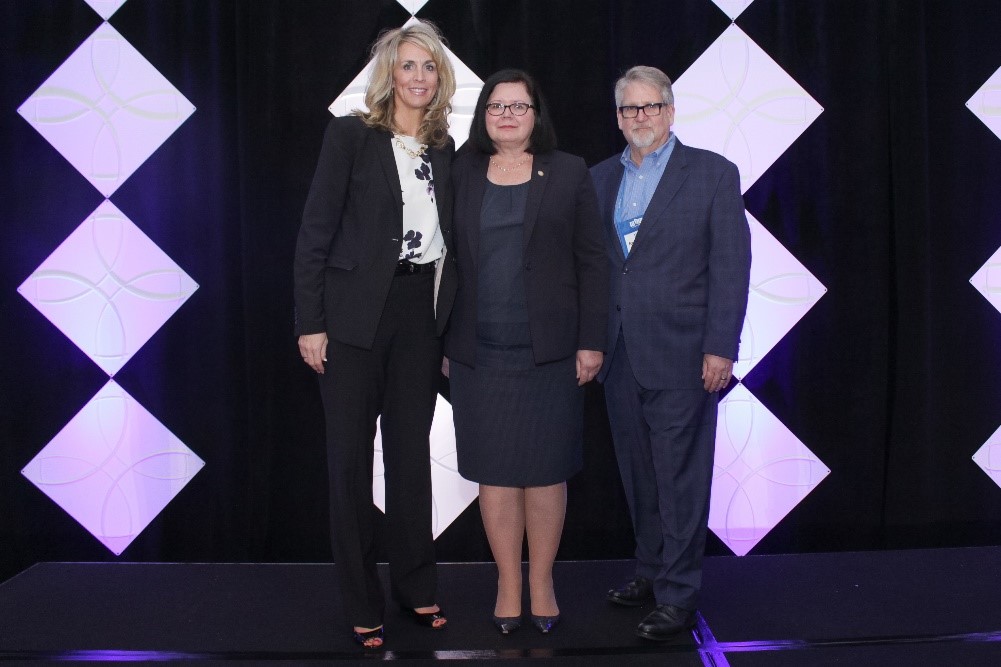 FRANKFORT, Ky. — Kentucky Skills U, an agency within the Education and Workforce Development Cabinet, announced that Rae Smith has been named the 2019 GED Administrator of the Year during the GED Testing Service Annual Conference July 24-26 in Chicago, Illinois.
The GED Administrator of the Year recognizes administrators that have demonstrated an unwavering commitment to the advancement of the GED test program. Each year the GED Testing Service recognizes GED graduates and a state administrator for their outstanding achievement. Administrators are recognized for their efforts in helping support GED test-takers through contributions related to expanded testing opportunities, increased testing volume, innovative outreach and marketing initiatives, and innovative training and monitoring practices.
Smith who has worked with the GED test program for over 20 years—starting as a local GED examiner before working for the state office and becoming a GED state administrator. For more than two decades, Smith has been committed to providing adult and GED education services to Kentuckians throughout the Commonwealth in colleges, schools, community education centers, libraries, jails and state prisons.
"Rae's stellar work ethic and commitment to quality services sets her apart," said Reecie Stagnolia, executive director of the Office of Adult Education. "She is a consummate advocate, a truly collegial colleague internally and with external stakeholders and demonstrates a high standard of professionalism. She values the knowledge and skills of her colleagues, state administrative counterparts, and, above all, her customers."
Smith is a long-time advocate for the GED test program and has shown continuous dedication to student and provider success. She developed online training for the GED test, played an integral role in the consolidation of Kentucky's GED test records and helped develop the state's online transcript service. Since the implementation of the computer-based GED testing in Kentucky, Smith has played an integral role in the establishment of over 115 testing centers across the state, half of which serve correctional centers.
Kentucky Skills U provides free adult education services in all 120 counties to help Kentuckians become college and career ready by preparing individuals for the GED high school equivalency test, postsecondary education and training, career readiness certificates, and employment.
In the fiscal year 2017-2018, more than 19,000 students were enrolled in Skills U adult education programs. Kentucky's GED pass rate for the same period was 86 percent which exceeds the national pass rate of 79 percent.
For more information visit the Kentucky Skills U website.