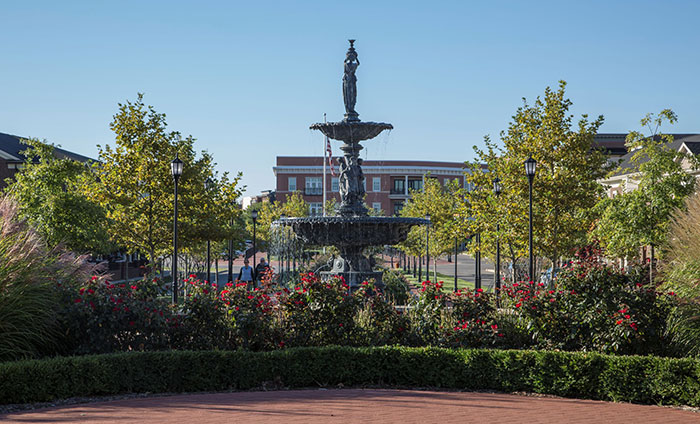 PROSPECT, Ky. — Norton Commons and the Building Industry Association of Greater Louisville (BIA) announced today that Homearama the 53rd annual Louisville showcase of custom-built new homes will be held July 11−26, 2020, in Norton Commons. The walkable, new urbanist community in northeast Louisville previously hosted Homearama in 2011 and 2016.
"We're thrilled to be heading back to Norton Commons," said Juva Barber, executive vice president of the Building Industry Association of Greater Louisville.  "Homearama 2020 will showcase the walkable lifestyle and exceptional homes we've all come to know in Norton Commons. We're expecting an outstanding Homearama at this exceptional location."
The 2020 show will include up to 11 homes in the North Village directly facing Oval Park, the largest park in the community consisting of eight acres of mature trees, a walking bridge and numerous trails. Oval park also serves as the annual site for the Courier-Journal Wine & Food Experience. The Homearama site is also adjacent to the lakefront amphitheater and the new North Village Market and retail cottages.
"Norton Commons is extremely excited about Homearama 2020," said Charles Osborn III, managing director of Norton Commons. "Our builders are already hard at work drawing up stunning plans with great attention to detail.  These homes will be some of the most impressive in our community to date. Homearama gives us another terrific opportunity to show folks why the community was the recipient of the Congress for the New Urbanism's 2019 Charter Award for challenging conventional models of residential, retail and civic space."
In total, 160 acres of green and civic spaces are planned in Norton Commons, including miles of nature trails, a rose garden, three dog parks, a community vegetable garden and a wildflower meadow.
Norton Commons broke ground on the South Village in 2003 and North Village construction began in 2015. When completed, Norton Commons' North Village will stand at over 1500 residences, and will be one of the largest residential geothermal communities in the nation.
As with all residences in the North Village, the 11 Homearama homes will feature geothermal heating and cooling, a sustainable technology which eliminates the need for outdoor air conditioning units and reduces noise, while allowing for more space for residents to enjoy the outdoors.
For more information, visit please Homearama.com.