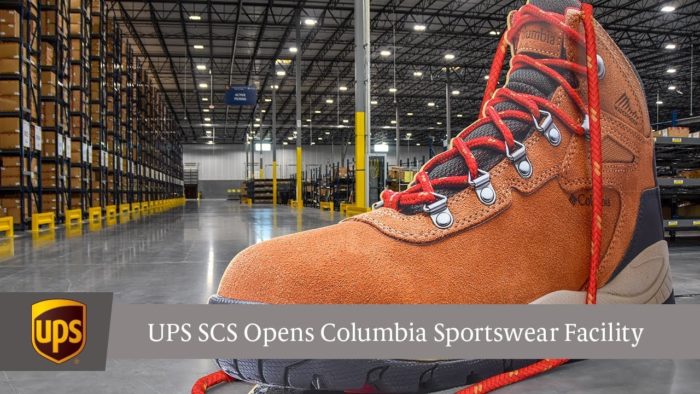 LOUISVILLE, Ky. — UPS is continuing to grow in Louisville with the opening of a new supply chain distribution center on National Turnpike. The 416,000-s.f. building houses a new customer, Columbia Sportswear, the popular outdoor apparel, footwear and equipment retailer.
The new warehouse is creating 83 new full-time jobs with pay starting at $13.30 an hour.
Until now, Columbia handled distribution in-house. But with its own facility at capacity, the sportswear company turned to UPS for help. UPS now manages the distribution of products to Columbia retail stores across the country. The new facility has been ramping up operations since late June. On Aug. 5, UPS and Columbia executives formally opened the building with a ribbon-cutting ceremony.
The Columbia distribution center is the 13th facility in Louisville, which now encompass more than five million square feet of warehouse space dedicated to the retail, healthcare and high-tech industries.