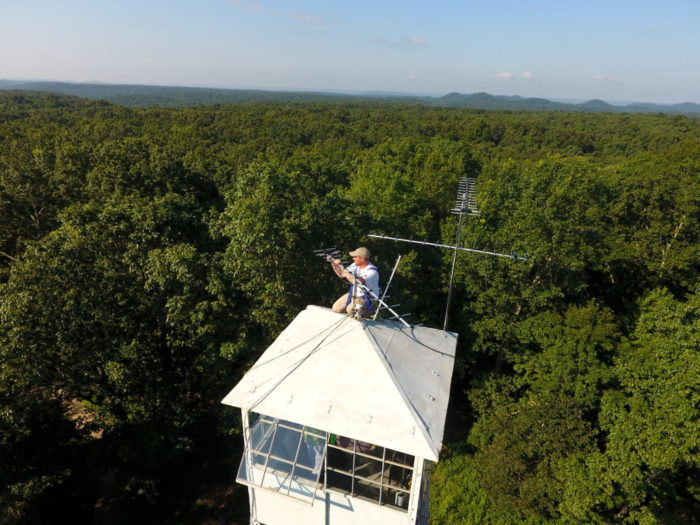 Bullitt County Public Schools was one of five Kentucky organizations to receive the 2019 ENERGY STAR Award by the EPA and U.S. Department of Energy. Last year, the school system saved more than $930,000 in energy costs.

Additionally, Bernheim Arboretum and Research Forest created a new staff position this year, director of conservation, as it celebrates its 90th anniversary.
This spring, three "Forest Giants" were sculpted by Danish artist Thomas Danbo out of reclaimed wood and have "made for record-breaking attendance at the Forest here in Bullitt County," said Troy Beam, executive director of Shepherdsville/Bullitt County Tourism.
Tourism generated $96,657,551 in direct tourist spending and supported 1,732 jobs, according to the latest report in 2017. Top attractions include Knobs State Forest and wildlife management area, and the six stops on the Bullitt County Wine & Whiskey Trail (Jim Beam American Stillhouse, Four Roses Warehouse & Bottling and four wineries). Shepherdsville is the trailhead of the Kentucky Bourbon Trail tour.
County Seat: Shepherdsville; Curtis Hockenbury, mayor; shepherdsville.net
Estimated 2019 population: 81,069
No. of households: 29,014
Median household income: $59,917
Bullitt County Chamber of Commerce: Anita Stump, executive director; bullittchamber.org
Bullitt County Economic Development Authority: John Snider, executive director; gobullittky.com
Shepherdsville/Bullitt County Tourism: Troy Beam, executive director; travelbullitt.org
Judge-Executive: Jerry Summers; bullittcountyfc.com