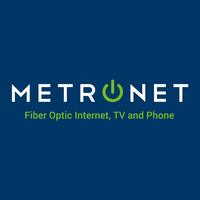 RICHMOND, Ky. — MetroNet is bringing the power of 100% fiber to Richmond, Ky. The company announced, alongside Richmond city officials, the franchise agreement to begin construction of its fiber network in the Richmond community.
Evansville, Ind.-based MetroNet provides future proof fiber optic communication services, including high-speed Fiber Internet, full-featured Fiber Phone, and Fiber IPTV with a wide variety of programming. The company started in 2005 with one fiber optic network in Greencastle, Ind., and has since grown to over 80 communities in seven states.
MetroNet is midway through the process of providing gigabit internet service to the Lexington-Fayette urban service district, a project that will make Lexington the largest "gigabit city" in the United States.
"It brings us great pleasure to welcome MetroNet to our city today and to begin a wonderful partnership together," said Rob Minerich, Richmond city manager. "Some of the largest and most advanced cities in the world have this type of technology, and we can't wait to experience the power of fiber optic internet, television and phone services right here in Richmond."
"We are thrilled to grow our fiber optic network and expand our footprint in Richmond," stated MetroNet Executive Vice President Kevin Stelmach. "The city of Richmond has been extremely supportive throughout this process and their enthusiasm for MetroNet's direct connection to fiber optic services is driving the expansion in this area. We are eager to bring fast, reliable fiber-optic internet to its communities."
Interested residents are encouraged to check their address for service availability and to sign up early at www.metronetinc.com. Construction activity will begin in limited neighborhoods but will quickly expand to surrounding areas. Residents can expect to start receiving service late winter to early spring of 2020.
To see the status of construction activity and learn more about MetroNet's construction process, visit www.metronetinc.com/construction.