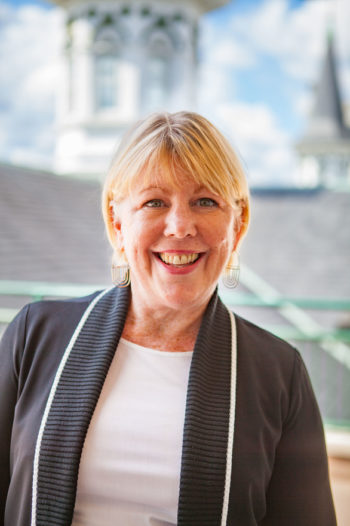 LOUISVILLE, Ky. — Susan Furlong, a veteran marketing and advertising executive, has been named Kentucky Derby Museum's new director of marketing. Furlong began Aug. 12.
Furlong has been with Scoppechio, the largest advertising firm in Louisville, since 2007 where she started as an account director. She climbed the ladder to senior vice president and in 2015 director of client service and operations.
"We are thrilled to bring someone on board with this level of experience with proven results," said Patrick Armstrong, president and CEO of Kentucky Derby Museum. "What stood out about Susan's remarkable 25-year career in advertising is her incredible talent for getting results, driving growth and building relationships. As a non-profit organization, Susan's extensive background will prove invaluable for Kentucky Derby Museum for years to come."
She is responsible for marketing strategies and research to drive attendance to the museum. She will direct advertising and promotional efforts to boost all museum platforms, including visitor services, curatorial, events, retail, group sales and membership.
"I'm really excited to dive into the non-profit world," said Furlong. "In advertising, you work with many clients. At Kentucky Derby Museum, I will get to solely focus all of my creative energy on pushing its mission forward. Plus, with a name like Furlong, I was destined to work here!"
Furlong, a Louisville native, graduated from Sacred Heart Academy and has a bachelor of arts in fine art and graphic design from the University of Louisville. She supports and serves organizations such as Anchal, StageOne Children's Theatre and the American Advertising Federation.