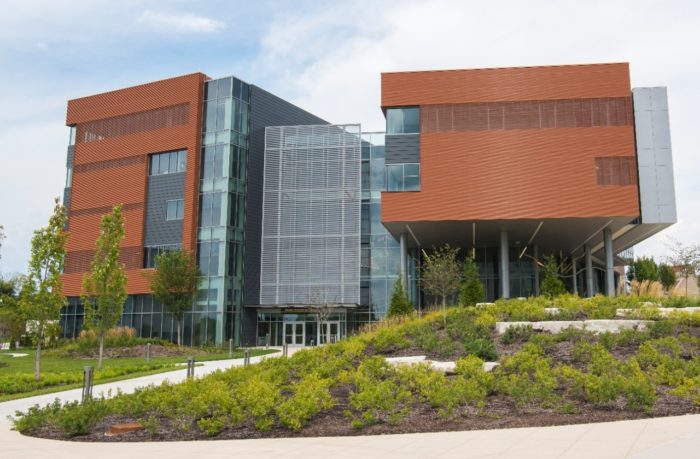 HIGHLAND HEIGHTS, Ky. — Northern Kentucky University recently received $1.8 million from the U.S. Department of Health and Humans Services (HHS) to combat the opioid crisis. HHS' Health Resources and Services Administration (HRSA) awarded the funds to establish and expand access to integrated substance use disorder and mental health services.
NKU, along with collaborators from across northern Kentucky, received more federal funding than any other university in the commonwealth to support HHS's Five-Point Opioid Strategy. The university's Institute for Health Innovation (IHI) has spent the past year working in communities greatly impacted by the crisis. According to the HHS, the number of patients receiving medication-assisted treatment for opioid addiction at HRSA-funded health centers increased 142 percent from 2016-18. The IHI is working in Owen County, which has one of the highest risk rates for drug overdoses in the region – combined with very limited treatment facilities and multiple barriers to accessing them.
"The HRSA funds support Kentucky's rural communities on the front lines of the opioid epidemic," said NKU President Ashish Vaidya. "This regional collaboration is necessary to enhance opioid use disorder services and expand early intervention and access to treatment and support. We are proud to partner to address this critical population health concern."
NKU will receive $1 million as part of HRSA's Rural Communities Opioid Response Program (RCORP), a multi-year initiative to address barriers to access in rural communities related to substance use disorders. NKU also received $847,008 from HRSA's Opioid Workforce Expansion Programs (OWEP) for Professionals and Paraprofessionals. This award supports training across the behavioral health provider spectrum to encourage a unified approach to training through academic and community partnerships.
"The collaboration that went into receiving these grants is truly a transdisciplinary effort, spanning nine community partners in northern Kentucky and seven departments across NKU," said Dr. Valerie Hardcastle, St. Elizabeth Healthcare executive director of the Institute for Health Innovation. "We hope these funds allow us to scale up the work we are doing in Owen County to serve as blue print for other rural communities."
The IHI received a HRSA grant in 2018 to establish the Owen County Collaborative Addiction Treatment Initiative (OCCATI), a consortium of northern Kentucky community partners invested in addressing substance use disorder and healthcare gaps in the eight-county northern Kentucky region. This brings the total amount of grant funding that the IHI has received since its initiation last summer to $3.6 million.
In addition to Dr. Hardcastle, the NKU transdisciplinary team that collaborated on the HRSA grants includes: faculty members Dr. Mei Mei Burr (Human Services & Addiction), Dr. Perilou Goddard (Psychology), Zachery Hart (Health Communications), Suk-hee Kim (Social Work),Dr. Chris Lawrence (Clinical Mental Health), Dr. Danielle McDonald (Criminal Justice), Dr. Gary Ozanich (Informatics), Dr. Gannon Tagher (Nursing), Dr. David Wilkerson (Social Work) and staff members Nancy Costello, Mindi Doolin, Lauren Jennings, Julie Moses, Carolyn Noe and Mary Ucci.
NKU was the was the only institution in Kentucky to receive the OWEP Paraprofessional funds. NKU and the Kentucky Rural Health Information Technology Network in Corbin, were the two recipients in the commonwealth of the RCORP Implementation grants. HRSA announced the $400 million awards earlier this month to address the opioid crisis.